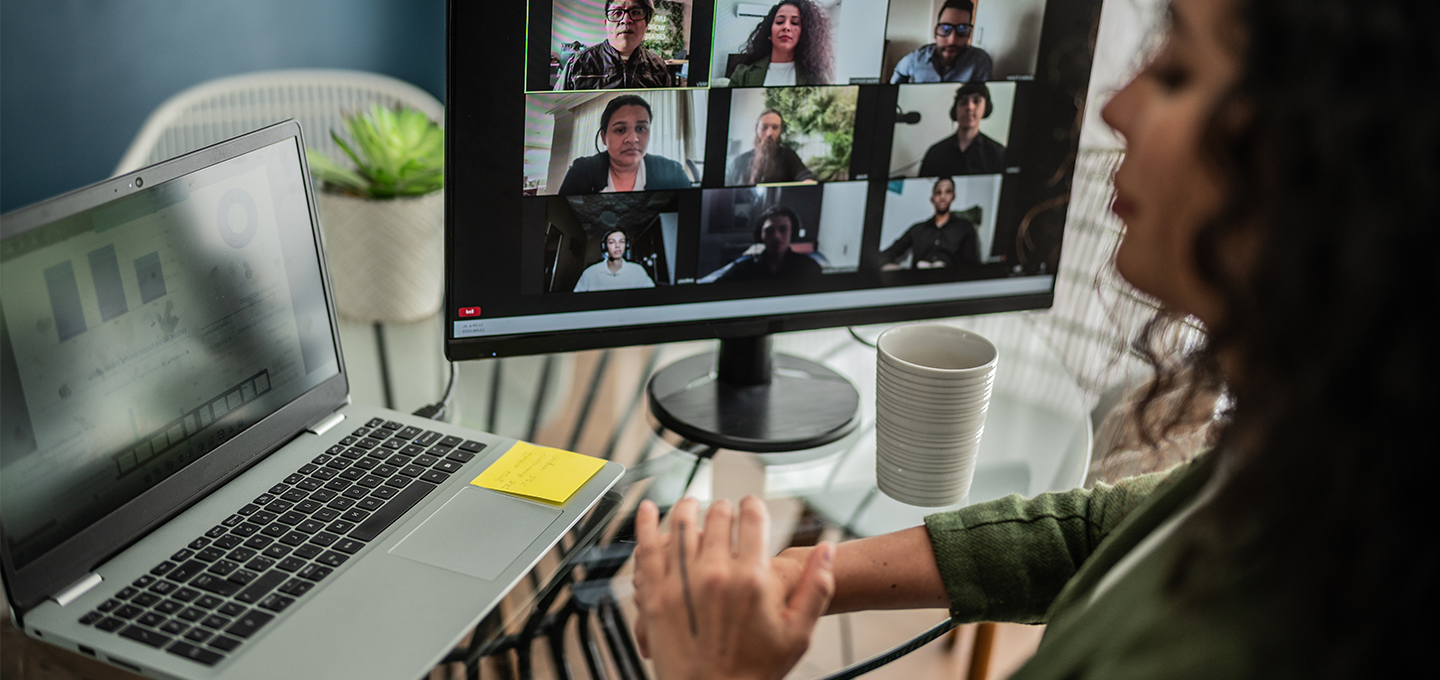 The unprecedented move in recent weeks by organizations to quickly transition to a remote workplace meant implementing new policies and procedures to keep business moving. In the rush, many have abandoned their diversity and inclusion efforts with promises to begin again in better economic times. Yet, now more than ever, diversity and inclusion efforts matter most.
During times of economic uncertainty, the business drivers of diversity and inclusion become even more compelling. It is well documented in countless studies that diversity and inclusion practices have foundational impact on bottom-line performance and that diverse and inclusive teams generate the most innovative thinking and the best performance.
Inclusion practices in particular are critical with remote and co-located teams who rely on intentional practices to stay connected and engaged. These practices not only benefit underrepresented groups, but they also benefit your entire workforce. Following is a practical guide to integrating inclusion into your virtual workplace practices.
Accommodate Each Employee's Needs
Don't assume that employees who need accommodations are comfortable asking for them. Encourage your employees to let their HR representative and/or manager know of any remote workplace accommodations they need in order to successfully perform their job.
Not everyone has the resources or personal circumstances to create an ideal home work environment. For example, some employees may have multiple generations living at home, may be financially responsible for extended family members, or may live in areas with insufficient infrastructure. Give people a budget that is flexible enough to cover in full the necessary tools to set up a home office. In addition to software and hardware, funding should also cover internet, mobile/data, and office furniture.
Anticipate that some people will need additional tools to make their space accommodating. Budget for this and make it easy for people to request additional accommodations as needed.
Encourage Connection to Foster Inclusiveness
Look for opportunities to forge connection among your team. One of the most impactful ways to do this is to create forums and practices that encourage employees to share "who they are" with one another. For example, open remote meetings with personable but not overly intimate "get to know you" ice-breaker questions, highlight rotating employee bios in your virtual newsletters, or set aside five minutes of a team meeting for team members to do a "show and tell" of a personal interest or hobby of theirs. Creating virtual events such as coffee talks, water cooler sessions, or even virtual happy hours at the end of the workday are also great ways to foster inclusion.
Practice Inclusive Meeting Behaviors
Existing meetings and the rhythms and behaviors around them are the ideal forum to establish "standards of team engagement" that define expected behaviors for maximum engagement and inclusivity. Here are four practical examples of standard behaviors to consider:
Practice rotating the planned speakers for a meeting so that everyone gets a chance to contribute.
Bring everyone into the conversation, not just those who tend to dominate the conversation. This can mean gently calling on people who have not been heard on a topic or simply showing vocal support for ideas that were not heard as loudly or as fully by the group.
Minimize the amount of "cutting off" of speakers to allow participants to finish their full thoughts.
Rotate responsibility for taking notes in the meeting. Rather than assigning it to one person, make it a shared responsibility that everyone takes on when it's their turn.
All of these practices are easily to implement, requiring only small adjustments to your existing meeting practices.
Provide Mental Health Support
Now more than ever, given the unknowns in our world that change on a daily – or even hourly – basis, it's important to remember that some employees may be struggling right now. Additionally, the isolation of being a remote worker can be a trigger for mental health for some. While remote workers are often happier and more productive than their in-office colleagues, a recent study found that fully remote and hybrid work are associated with an increased likelihood of anxiety and depression.
Managers should make it a practice to check in with their people frequently, showing care and concern not just about the work, but about how your employees are doing.
Should you find an employee in need of help, provide abundant mental health resources that are appropriate for remote workers, especially virtual counseling. Frequently remind employees of the mental health resources available.
Working during these unprecedented times creates challenges not seen before. Employing some foundational practices in empathy and human connection can help foster inclusion during a time in which employees and our organizations need it most.