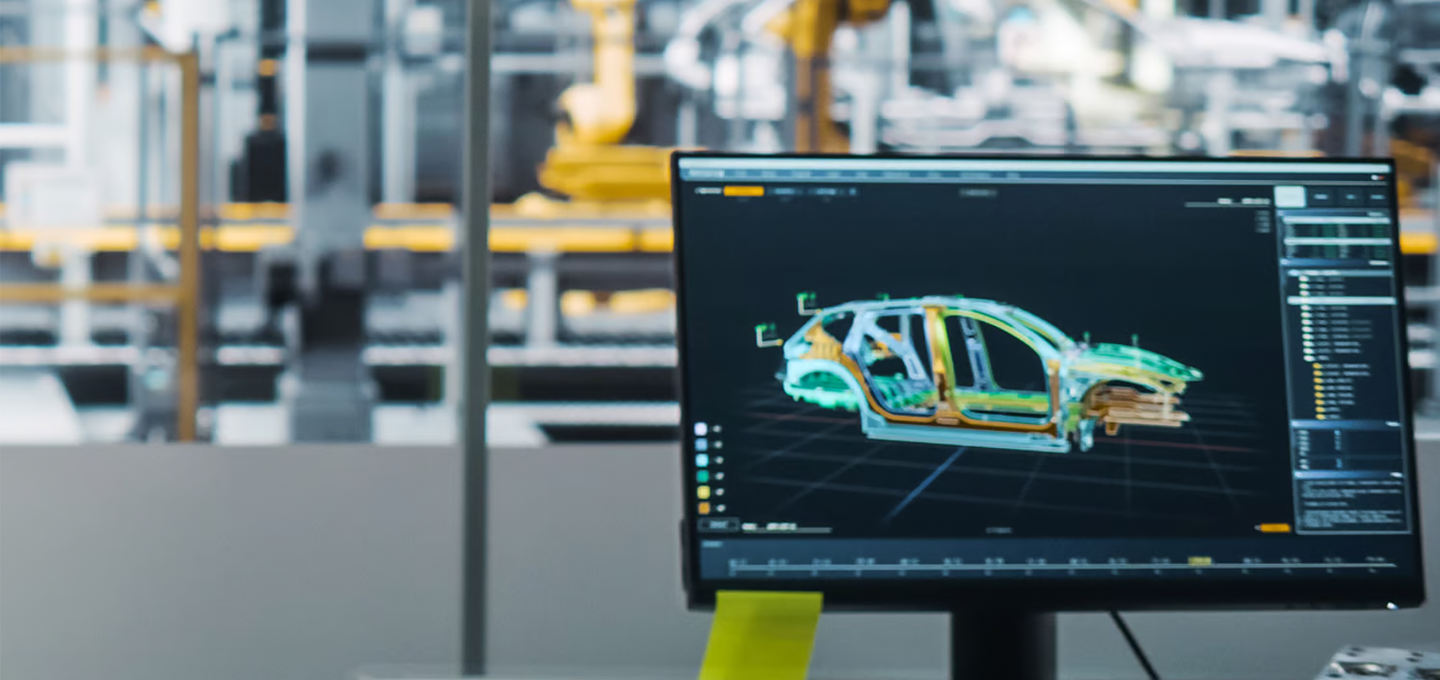 Demand is high, backlogs are long, and digitalization is transforming what's possible. Yet manufacturing and mobility companies are facing a troubling labor shortage as a critical mass of skilled employees age out of the workforce. Without the skilled talent to replace them, companies risk missing strategic priorities and losing their ability to compete.
While the problem has been years in the making, leaders have a rare opportunity to address it right now. Leading tech companies are laying off thousands of skilled employees to right-size their workforces. This sudden availability of talent from tangential industries is a prime opportunity for manufacturing and mobility companies to think and act strategically to fill their talent pipeline with people who bring critical skillsets to an everchanging and increasingly technical workforce.
How can you double down on this opportune moment to build your winning workforce for the future? Our team can help answer this question, helping you bridge the immediate talent gap while building a long-term advantage. The future of talent acquisition is likely a combination of recruiting available tech talent while shoring up the skills of your existing workforce to help you reach your next frontier.
Industry studies show that talent acquisition has become a C-suite priority. Winning organizations aren't looking to HR alone. They have active, engaged C-suite sponsors who treat the race for talent as an existential imperative for the future—because it is.
150k+
The number of tech industry layoffs in 2022

68.5k
The number of tech industry layoffs
in January 2023 alone

Build Your Talent Advantage Now
Even manufacturers with comprehensive talent strategies are reassessing to address changes in available talent, the competition for that talent, and the transformational impact of digitalization, machine learning, and AI on workforce needs.
We encourage you to think proactively and use a human-centered design approach to attract, develop and retain top talent. Human-centered design puts people at the center of solutions that reflect their needs and perspective. This approach results in authentic company cultures changes are made with employees, not to them. It's a powerful way to differentiate your company and inform every aspect of your talent ecosystem, including:
WORKFORCE PLANNING STRATEGY. Ensure you have the right mix of people, process, and technology in the right times and places to achieve your business goals.
ORGANIZATIONAL DESIGN. Build a modern workforce that aligns talent with your company's goals and updates outdated systems and processes.
UPSKILLING AND RESKILLING. Meet the escalating importance of digitalization, automation, cybersecurity, and data analytics/science.
BUSINESS TRANSFORMATION. Attract and keep talent as the industry and workforce evolves.
ANALYTICS. Measure recruiting/retention performance and identify gaps you'll need to address.
The Power Of A Strategic Workforce Plan
A strategic workforce plan is your roadmap to achieving your talent strategy. We can help assess your organization's level of maturity and develop strategic workforce plans that are a synthesis of:
CULTURE, WITH A KEEN FOCUS ON EMPLOYEE EXPERIENCE.
Demographics and workforce expectations are changing, including approaches to DEI and leadership transparency and accountability. The modern workplace, including remote and hybrid offices, enables global workforce supply and demand.
PROCESS, WITH A FOCUS ON CONSTANT LEARNING AND CHANGE.
Employees expect career growth and development. Rapid change requires flexible sourcing, skilling, and reskilling. As automation increases, workers expect less routine work, presenting an opportunity for fluid collaboration across functions.
TECHNOLOGY, IN AN ERA OF ABUNDANT TOOLS AND CONTENT
Rapid change creates opportunities and challenges, increasing the need to focus on what's most important. While automation offers efficiency; it requires thoughtful design. We see more pull, less push, via on-demand solutions and responses.
An actionable workforce plan begins by evaluating business strategies, identifying the core skills and talent required, and rethinking where you'll find them—including adjacent industries and skillsets. Now is an ideal time to assess your training and reskilling capabilities to ensure you're equipped to hire talent with 80 percent of the skills they'll need, knowing you can train them on the other 20 percent. As skilled employees retire, look for ways to make knowledge transfer integral to career development. Setting a strategic workforce plan will allow your organization to leverage available talent today and build a competitive edge for tomorrow.
Competing For Talent In A Changing Workforce
Just as your company's needs are evolving, so are workforce expectations. Talented people with valuable skills in the tech industry are looking for more than compensation and a personalized rewards package. They want impactful work and a clear path toward career development.
Consider building a value proposition that's attractive to tech talent. For example, how can you excite and engage prospective employees around building the future of sustainable air travel? Revisit your employee value proposition (EVP) to ensure its goals align with employees' work experience and values. We see companies evolving their EVPs to encourage diverse talent groups, focus on employee recognition, strengthen career development, and offer flexible work arrangements.
In addition to your EVP, it's essential to drill down and understand the personas of diverse roles, from the production floor to engineering to corporate functions. This understanding will help you fine-tune recruitment efforts to resonate with the talent you seek.
You'll also want to reevaluate who you are competing against. These days, the competition goes beyond direct competitors to include tech companies and advanced manufacturers in other industries and beyond regional markets to a national and global scale. Develop a holistic view of the talent pool, including where talent is coming from and where it's going.
How To Get Started — Now.
Start strategic workforce planning by thinking about your company's future and the talent you'll need to get there. Then consider your plan against the realities of your current workforce and see where the gaps are.
Kick Off The Process By Asking A Few Key Questions:
Where do we need to focus future efforts to compete and win in the marketplace?
Does our company have the critical skills we need to get where we want to go?
Where are our critical skill gaps?
What are the best ways to fill those gaps? Do we recruit new hires, build the skills of our existing workforce, or partner with other companies?
How can we attract new talent and keep the talent we need?
Who are our competitors for talent? Have they changed? What are they doing to win the race for talent?
What can we do to make sure we're ready to meet future workforce needs?


Hiring Top Talent Is Just The Beginning
Companies can't afford to rest on their laurels once new hires are on board. Living up to a purposeful EVP—walking the talk—can go a long way to keep the talent you've worked hard to recruit. So can a modern workplace with processes that work for people, not the other way around.
Creating an authentic work environment of common purpose—where the interests of your people and your company join forces—generates the buy-in and energy needed to meet ambitious goals. If your recruitment efforts fail to share a collective vision of building the next frontier together, you may be leaving one of your highest cards on the table.
The competition for skilled talent can give you a newfound appreciation of current employees. Many of the same things you do to attract new employees will help you retain them, including an active EVP, competitive compensation, meaningful work, and career development. Continuing to "recruit" the people you have encourages them to serve as your most effective and impactful source of talent via referrals.
The Bottom Line
Developing the right workforce strategies takes time and consideration, but the rewards are significant and the time to act is now. We believe that future manufacturing winners will be determined by thoughtful workforce planning today. Our team can help position you to outcompete by building an engaged workforce that will support your organization's growth for years to come.