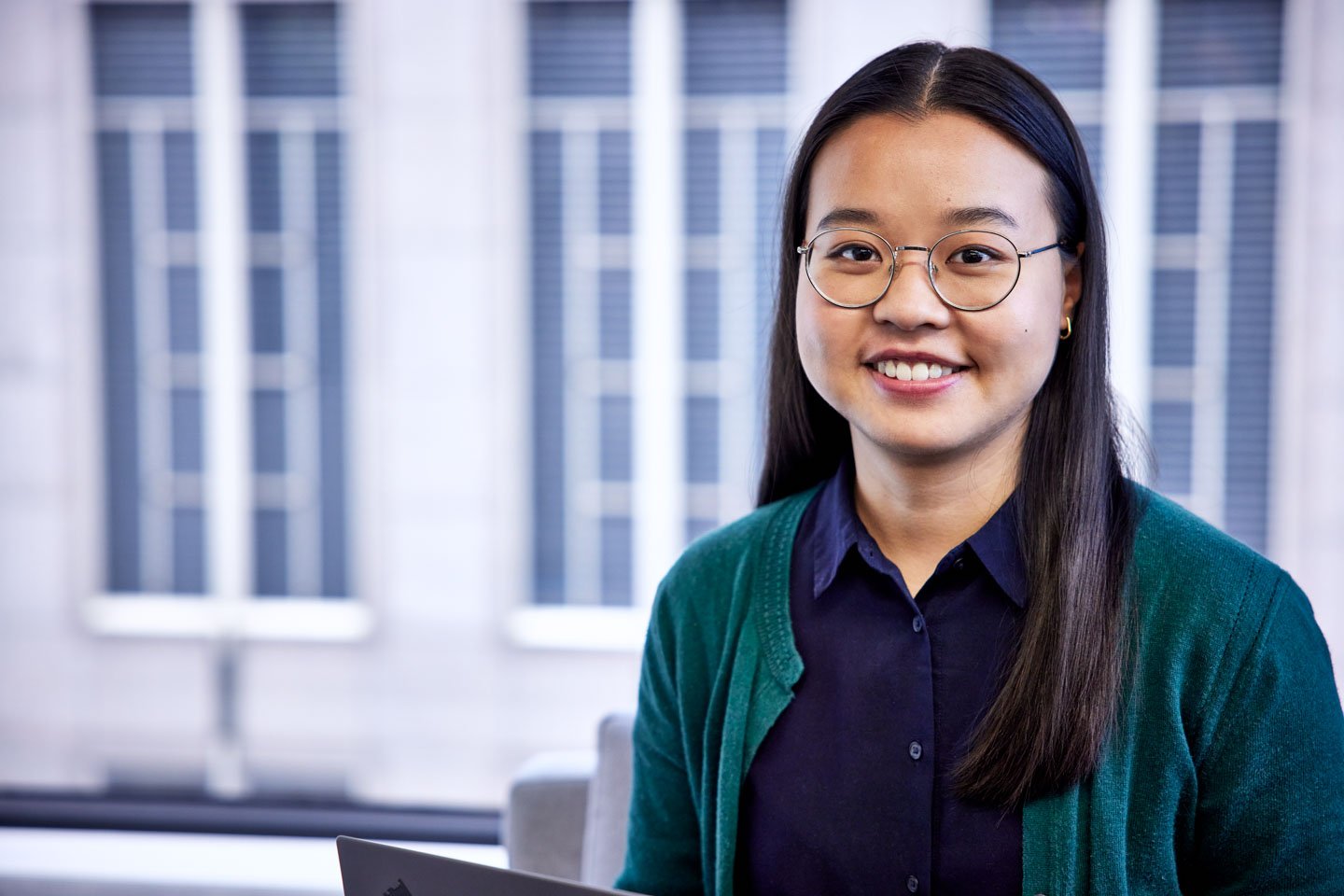 Choose a Career Filled With Purpose
Discover a flexible, supportive culture designed to help you build your skills and target your career direction. Whether you're seeking a summer internship or a full-time position, our collaborative way of working connects you with people who can enhance your development in a variety of ways. We'll help you understand our customers, industries, and types of projects through on-the-job opportunities that help you grow professionally. From your 1:1 manager to your account leaders to your foundations partner, we're here to help you navigate the Point B world and set you up for future success.

Explore Your Potential Paths 
Point B thrives thanks to diverse viewpoints and skillsets. If you're a student or new graduate, discover the roles that offer a view into our consulting world and support your professional development.

Intern 
The Intern works in a short-term role to support Point B's growth. While an entry-level position, the person in this role is a key contributor to project teams. They work closely with their team and project leader, gaining exposure to our consulting services and / or our consulting operations. Depending on placement, this person may help manage and address customer requests through communication, reporting, and documentation.

Analyst  
The Analyst supports initiatives across our business, working alongside and under the guidance of experienced Point B leaders. Experience and/or interest in one or more of the following disciplines are ideal: project management and coordination; business analysis; financial analysis; supply chain; process improvement; technology implementation; data analytics; and/or organizational change management.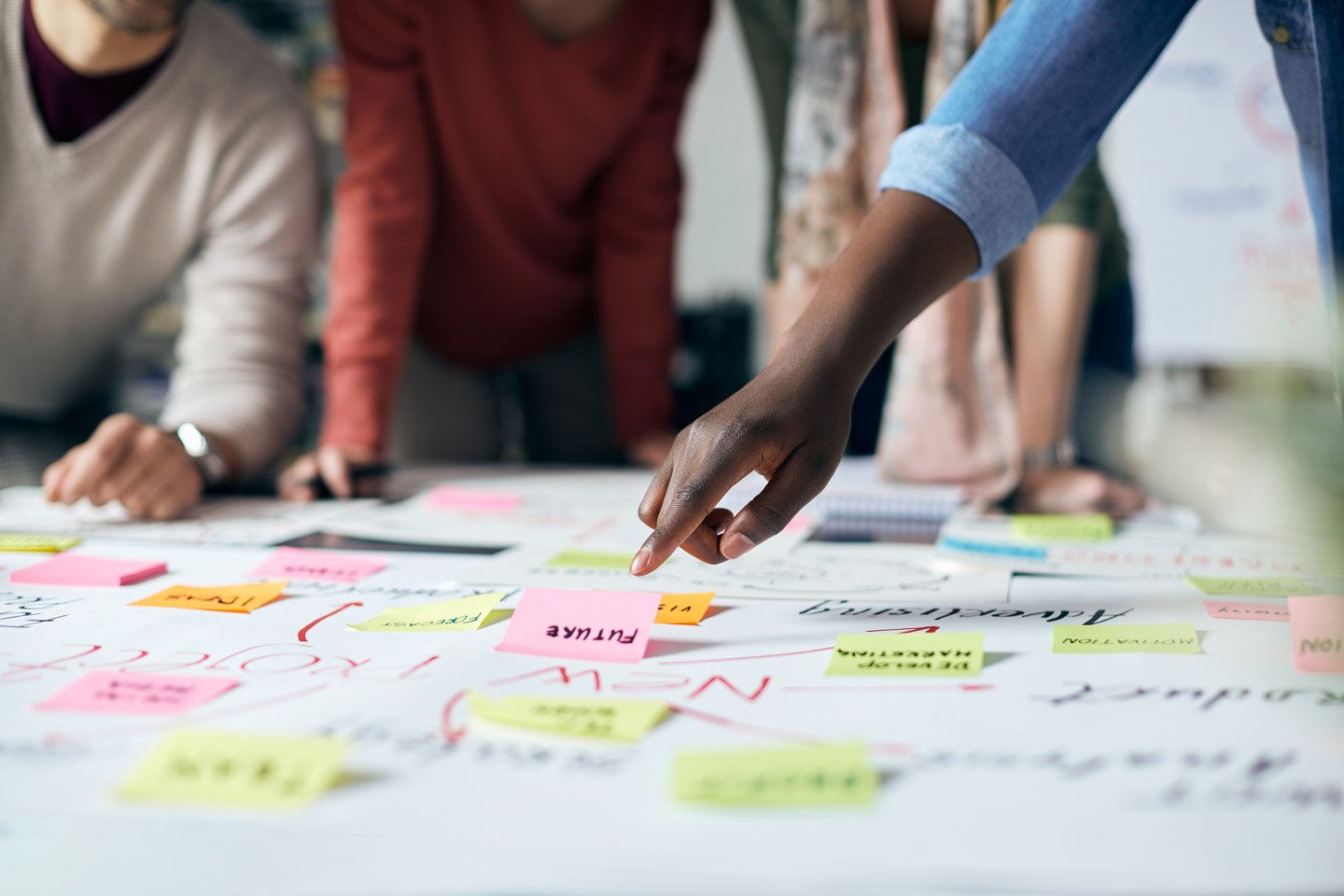 Day in the life
Choosing a Consulting-Focused Career
Chinara Embden stepped into Point B as a summer intern and found the consulting world captivating. During her time in our 10-week program, she learned how to use and implement common project management tools — but also gained insider perspective on what it takes to meet customer needs. Learn why she chose to return to Point B's supportive culture when she was ready to begin her career as an analyst.

How We Hire 
Learn what to expect when you apply for a role at Point B.

Find us on campus or through our PATH Program of virtual professional development events.

Go through your college careers website (e.g., Handshake, Symplicity) to apply to an open position.

[If you move forward] Have a phone screen / conversation with a recruiter. Typical length: 30 minutes.

[If you move forward] Have a 1-on-1 interview with someone on our Point B team. Please note: We may request a sample ready for discussion at the interview. This interview may also consist of case-study questions or work-related scenarios. Typical length: 60 minutes.
[If you move forward] Interview with the role's hiring manager. Your conversation may reference the materials you provided earlier or new work-related scenarios. Typical length: 60 minutes.
[If you move forward] Consider what you've learned during the process. If you receive and offer from us, decide if we're a good fit for you.
[If you receive an offer from us] Participate in our Future Campus Hire Program to connect with Emerging Leaders and other Future Hires until your official start date.
Interview Tips
As part of our PATH professional development program, Point B hosts live event sessions. These include Consulting 101, Resume Workshops, Introduction to Point B, and more. Below, you'll also find tips designed to help your interview go well.
Prepare by checking out our website, social media, videos and more. Point B's Careers Website and Careers Blog is packed with resources and insights into life at Point B. Feel free to ask around about us — we're proud of our reputation! We encourage you to show off your best self, with examples of your skills and achievements, an error-free resume, and sharp work samples.
Listen carefully to the interviewer and the specific questions asked. To stand out, highlight your strong communications and organization skills with clear, engaged, and succinct answers.
Be a Skills Translator by highlighting how your background and skills align or transfer to this role.
Share your enthusiasm — what excites you about the role and Point B's culture? How do you see the role aligning with your career goals? Show us you want this role by being on time for interviews, thorough and detail-oriented in action items, and responsive to email questions. Be engaged and succinct in your interviews,. And if you're no longer pursuing the role, please let us know politely and promptly.
Be authentic, as we're looking for people who will love life at Point B and embrace our ownership culture as much as we do. To ensure a good fit, be transparent about your skills, any resume gaps, and what type of work you want to do.
Careers Blog
Take a deeper dive into life at Point B. See why students and graduates choose Point B to launch their careers.

Join our Talent Network and stay up-to-date on the latest career opportunities.   
Sign Up
Learn more about our people, our culture, and the impact we make.    
Explore the blog


Point B is an Equal Opportunity Employer
Point B is an equal-opportunity employer committed to a diverse workforce. We provide equal employment opportunities to all employees and applicants for employment and prohibits discrimination and harassment of any type without regard to race, color, religion, age, sex, national origin, disability status, genetics, protected veteran status, sexual orientation, gender identity or expression, or any other characteristic protected by federal, state or local laws.
Requesting an Accommodation
Point B is committed to providing equal opportunities for persons with disabilities or religious observances, which includes providing reasonable accommodation for in any individuals with disabilities or for religious purposes. Applicants with disabilities may contact our Accommodations team at applicantaccommodations@pointb.com or 206-517-5000 to request and arrange for accommodations through the application and/or recruiting process. If you need assistance to accommodate a disability or religious observance, you may request an accommodation at any time. Please note: This mailbox is only for accommodation requests or questions. Please use the Contact Us form for any recruiting inquires.
Legal Information for Job Seekers
These documents are being displayed in accordance with the U.S. Equal Employment Opportunity Commission (EEOC), US Department of Labor regulations and state regulations.