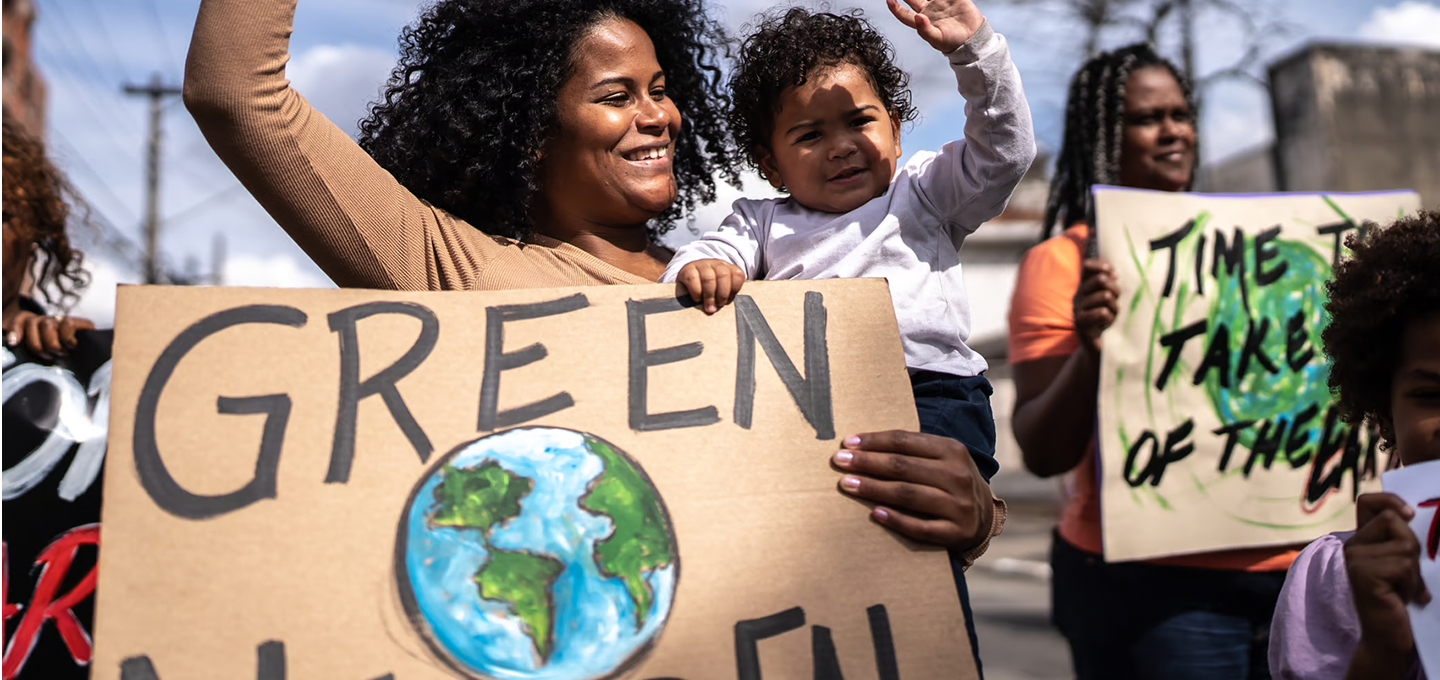 Diversity, equity, inclusion, and justice (DEI+J) came to the forefront of companies' attention during the summer of 2020, eliciting bold commitments and goals. Today, DEI+J has been largely normalized as a business function. But practitioners still face real hurdles, from undefined governance and resource constraints to limited leadership understanding of DEI+J's cross-functional benefits.
The good news is that there's still tremendous potential – a majority of companies see DEI+J as a top priority and a key driver of growth and profit. A recent survey found that 75% of C-Suite executives view DEI+J as a business imperative and have taken a variety of actions since the murder of George Floyd in 2020.
However, when it comes to sustained commitment and progress, the research is sobering. Only 12% have managed to significantly impact their companies' workforce and leadership profiles. Progress is equally lackluster on external DEI+J impact, such as equitable outcomes and justice-informed work in local communities.
While intentions are good, there's no denying that corporate progress on DEI+J has been slow. To help amplify your impact, here are six focus areas that might be missing in your DEI+J efforts and how to address them.
Good to Know: Want to learn more about the value DEI+J can bring to your organization and why it's such a critical component of a successful ESG strategy? Check out our corresponding insight.
75%
Percent of executives that view DEI+J as a business imperative
12%
Percent of companies that have significantly impacted workforce and leadership profiles
6 Commonly Overlooked DEI+J Focus Areas
While workforce issues like recruiting, wage equity, and employee engagement are foundational to your DEI+J efforts, they have an impact "ceiling". Most leaders understand that DEI+J is a workforce issue and are actively making improvements in that area. But that's only the beginning. The focus areas below will help you move beyond boundaries and kick your DEI+J efforts into the next gear.
1- BROADENING YOUR DEI+J VISION, STRATEGY, & CULTURE
Many organizations succumb to the pitfall of teeing up DEI+J initiatives without having a strategy that anchors them. Defining a north star and creating a strategy for how you will achieve that vision is the backbone of high-value work.
If you already have a strategy, take a closer look at your goals. There's a good chance most of your initiatives are centered around building a diverse, thriving workforce. This absolutely makes sense—after all, your organization's health depends on it.
To expand your impact, consider broadening your vision and strategy to include brand, sourcing, product development, market positioning, and more.
Ask yourself:
Does your DEI+J strategy envision impact outside your workforce?
Is your leadership team and C-Suite aligned and committed to DEI+J over the long term?
Have you defined which opportunities you're addressing through your DEI+J strategy? Go further than just becoming a more representative company.
Is DEI+J recognized as a key component of your corporate strategy? Is it embedded into all areas of the business?
Have you invested in change management to shift behaviors, practices, and policies?
Keep in mind: Your vision must also be clear and socialized. A good test is to ask someone on your C-Suite to define and articulate your DEI+J vision. If they can't, this is an opportunity for better socialization!
2-MANAGING RESISTANCE AND INTERNAL RISKS
Embracing DEI+J means embracing change. One of the biggest reasons initiatives get stifled is because the degree of change surprises leaders and employees. Conduct an impact assessment to understand how deep the changes will be and uncover the risk of resistance.
Then, get buy-in from leadership to confirm your organization's commitment and willingness to develop the skills and capabilities needed to push your DEI+J initiatives forward.
Make sure you can answer these questions:
Do you have a handle on the scope of change required of people, processes, and systems?
Does your organization have the skills and capabilities needed to realize the change you want to make?
Does leadership have a realistic understanding of potential resistance? Who will own addressing resistance?


3- SUPPORTING DEI+J WITH THE RIGHT GOVERNANCE STRUCTURES
Too often, the DEI+J department is a one-person shop. No one person can execute an entire cross-functional strategy, so creating a structure that involves a diverse set of stakeholders to govern and execute DEI+J is crucial. Make sure these individuals understand their level of authority and have a way to measure the impact of change before implementation.
Here are a few questions to help you get started:
Do you have appropriate governance structures with the right decision-making authority?
Have you defined the purpose of each council or group, and does that match employee and leader expectations?
Does DEI+J leadership have the authority and influence to affect firm-wide change?
How is participation rewarded or recognized?
Do you have a system to understand how organizational changes will impact employees before they're made?

4- INTEGRATING DEI+J INTO YOUR PRODUCTS AND SERVICES
An authentic DEI+J strategy goes beyond brand positioning. If you genuinely want to bake DEI+J into your company's DNA, find ways to make your products and services more inclusive and accessible. This is especially important for consumer-facing industries like beauty, apparel, technology, household goods, and personal goods.
Your business should regularly listen to and incorporate feedback from the local community to make products more equitable and culturally responsive. Ask yourself whether accessibility is built into your product development lifecycle, and if not, who needs to be involved?
For example, Fenty Beauty was one of the first brands to move away from the typical 10-16 shades of beige foundation you'd find at the store. With an impressive 40 shades (today it's 50!), Fenty Beauty created a truly inclusive makeup line that catered to deeper skin tones, albino skin, and everything in between. Since Fenty led the way, 40 shades of foundation have almost become the industry standard.
5- CONNECTING DEI+J AND SUSTAINABILITY
It's important to understand that sustainability issues like climate change, ecosystem loss, and community well-being are also DEI+J issues. An unhealthy planet and an unhealthy community often share the same root causes. Yet in most companies, Social Impact or DEI+J functions are viewed as separate from Sustainability.
Start by answering these questions:
Was your sustainability strategy developed in collaboration with diverse stakeholders?
Does your sustainability strategy consider climate justice? Do your DEI+J and Sustainability departments roll up to the same business function? If not, how do they collaborate?
Is DEI+J integrated into your procurement processes, supplier selection, or responsible sourcing initiatives?
Issue spotlight:
Disadvantaged groups, who have contributed least to climate change, often suffer its gravest consequences.
As a business, it's your responsibility to ensure your presence doesn't perpetuate this vicious cycle. Get ideas on tackling the inequities of climate change here.
6- ENGAGING AND PARTNERING WITH THE LOCAL COMMUNITY
Engaging with local communities in regions where you operate and source goods is one of the most meaningful yet overlooked ways to accelerate DEI+J progress. When done right, these partnerships can amplify your company's overall mission and increase brand recognition.
Identifying Local Engagement Opportunities
Start by answering the following:
How do your community investment initiatives benefit historically disadvantaged groups? How do they promote equitable economic growth?
How engaged are you with the communities most impacted by your business operations? Are there opportunities to create mutually beneficial partnerships?
Does your organization reward or compensate community investment efforts like volunteering or board membership?
Does your social media strategy amplify organizations with a justice or equity-focused mission through public advocacy or featuring?
Are any of your strategic partnerships with local companies?
Community engagement spotlight: Walgreens
One great example is Walgreens' Chicago Health Equity Incubator. With pharmacies embedded in local communities, Walgreens had a unique opportunity to address the racial disparities of healthcare. Using a data-driven and community-based approach, Walgreens launched an incubator program at its 86th and Cottage Grove location focused on diabetes outreach, pediatric asthma outreach and education, and affordable access to medications. In addition to high-touch consultation and education, resources were allocated to support free same-day prescription delivery to those experiencing barriers to medication access.
Other Considerations to Keep in Mind
As you integrate these focus areas into your strategy, remember that DEI+J isn't like other workplace initiatives. It requires a commitment to long-term change and can feel deeply personal. Your journey won't be linear – you'll make progress in some areas while facing resistance in others. Hold space in your organization to recognize how challenging and taxing the process can be on those involved. Consider creating a wellness and support function specifically for your Chief Diversity Officer (CDO) and DEI+J teams.