Supplier diversity has become a hot topic in recent years. Today, 82% of Fortune 200 US companies have a formal supplier diversity program and have committed billions to minority- and women-owned businesses. For example, the Billion Dollar Roundtable, a corporate advocacy group comprised of 39 Fortune 100 companies, spent $122 billion with diverse suppliers in 2022.
However, most businesses have limited supplier diversity to goal-oriented programs characterized by utilization rates and procurement spend. For instance, earmarking 20% of procurement dollars for diverse suppliers or committing a certain number of dollars to minority-owned businesses. This approach is a good start, but it puts a finite cap on opportunity, competitiveness, and economic impact, restricting the growth and development of diverse suppliers.
At the same time, the increasing politicization of DEI+J and recent Supreme Court rulings have put many supplier diversity and corporate DEI+J programs at risk. Our government's rules and initiatives to address past discrimination are actively being changed. Businesses that have a programmatic mentality about supplier diversity may be tempted to follow suit and walk back on their commitments.
Supplier diversity shouldn't be viewed simply as a program – it's an economic development tool for communities and a revenue- and demand-generator for businesses. Read on to learn why you should approach supplier diversity with a competitive mentality and how to make it a bottom-line asset for your company.
The Competitive Benefits of Supplier Diversity
Supplier diversity drives business growth and community development by leveraging the strengths of a diverse supplier base. It's not just about procurement efficiencies. Here are some of the other business benefits you'll enjoy: 
1
Enhanced Supply Chain Resilience
Supplier diversity reduces your dependence on a limited pool of suppliers, instead emphasizing regional, just-in-time solutions that mitigate supply chain risks such as off-shoring disruptions and trade issues. Diverse sourcing also strengthens community resilience through job creation and investment in underserved groups, increasing the local economy's tax base and health. Resilient communities create competitive, resilient supply chains that drive bottom-line cost efficiencies for your business. 

2
Top-Line Revenue Opportunities
Supplier diversity creates business-to-business revenues (from other companies looking for partners who support their supplier diversity goals) and business-to-consumer revenues (from customers and employees who align their spending with their values). It's also an economic impact multiplier, boosting the utilization of diverse suppliers through new jobs and increased wages. These benefits trickle down into the community as diverse suppliers promote their job opportunities from the contracts they've gained, which elevates the community's disposable income.
3
Demonstrated Commitment to Community and Economic Development
A commitment to supplier diversity is a commitment to building safer, stronger communities for workers and families. Your internal stakeholders, from employee resource groups (ERGs) to job candidates and business partners, deeply value these initiatives and see them as a reflection of your culture. Supplier diversity is also an outward expression of top-line revenue growth. This amplifies brand reputation, attracting external stakeholders like investors, employees, customers, and community groups. 

4
Improved Business Performance
By tapping into diverse suppliers' creativity and unique perspectives, you open yourself up to technological innovations, supply chain automation solutions, and new market opportunities. Meaningful supplier diversity initiatives also help you integrate and collaborate across multiple business units, including HR, operations, finance, IT, legal, and procurement, upskill your workforce, and address other internal workforce pipeline challenges.

How to Make Supplier Diversity a Revenue Generator
Wondering how to make supplier diversity more of an asset for your business? Here are 6 tips for making good on your commitments and moving beyond supplier diversity as just a program.
1) Start from the top down. A "grasstops" approach creates buy-in where it's needed and cascades that commitment to the grassroots level for execution. By starting with diverse boards and leadership, you'll encourage greater diversity of thought and organizational alignment, which leads to more inclusive outcomes and tangible progress on your goals.
2) Ensure your metrics don't place limits on opportunity. Get creative about your metrics and how to value internal and external impact – think beyond spend and utilization. If you're in an industry like banking, energy, or government, you'll need to report on certain metrics to stay compliant. But other, less regulated industries are ripe for interventions on how to increase recognition of the value of diversity.
Smaller, more diverse suppliers often excel in creativity, innovation, brand management, and adaptability. Find ways to reward this, using metrics like number of new products created or time taken to redesign a product with more sustainable materials.
If you stick with more traditional metrics, be bolder and more courageous in your supplier diversity commitments. After all, supplier diversity will only help you meet your overarching community impact and DEI+J goals sooner. For example, AT&T recently surpassed its two-year commitment to spend $3 billion with Black-owned businesses, which helped the company's supply chain stay resilient during COVID-19.
3) Create clear measurement tools and performance tracking systems. Equally important to having the right metrics is having measurement tools and systems to track them. Build dynamic measurement tools to show how supplier diversity has helped your business save money, drive revenue, boost customer satisfaction, enhance your brand, and drive positive community impact. Better yet, weave those measurement tools into your procurement systems when selecting new suppliers or awarding existing suppliers with preferential terms.
4) Enhance your outward communications and branding. Integrating supplier diversity into your communications and brand story signals the market that you're open to diverse businesses and communities. Even amid DEI+J backlash, changing course on your commitments or toning down your communications has various negative consequences. Instead, be brave and transparent about your commitment to supplier diversity. Share people-centric success stories and progress on your goals in your annual reporting. Talk about your supplier diversity initiatives on your website, social media, and other external communications channels.
5) Develop training programs for your diverse suppliers. Help suppliers intentionally grow, develop new skills, and position themselves for higher-paying jobs by creating mentoring and training programs. For instance, Amazon's Black Business Accelerator (BBA) provides financial assistance, business education and coaching, and marketing and advertising support to help Black-owned businesses grow and best use Amazon's store. Ford is another great example, with mentoring programs like WIN (Widening the Inclusion Network) for Tier 2 diverse suppliers and MentorWE for women business owners.
6) Build business partnerships with your diverse suppliers. Your diverse suppliers are more than a means of getting goods and services. As mentioned previously, the nimbleness and smaller size of many diverse suppliers allows them to innovate quickly to meet your ever-changing needs. This opens the door for unique partnerships and business opportunities. Here are two forward-thinking examples:
AT&T partnered with an existing supplier to develop a call center as part of its community-driven Believe Chicago initiative, which aims to improve lives and promote economic opportunity in 19 Chicago neighborhoods most affected by gun violence and unemployment.
Microsoft created a pilot program in Atlanta – now spreading worldwide – to help minority-owned suppliers secure bigger, more lucrative real estate development projects. The company used these diverse real estate suppliers to build property in communities outside their headquarters in Redmond, Washington.
Supplier Diversity & the Global Market
Supplier diversity is more than numbers – it's a business strategy that helps you drive inclusion and community development in a way that can be measured, supported, recognized, and celebrated. Done right, it builds the credibility of your business and solidifies our country's position in the global market.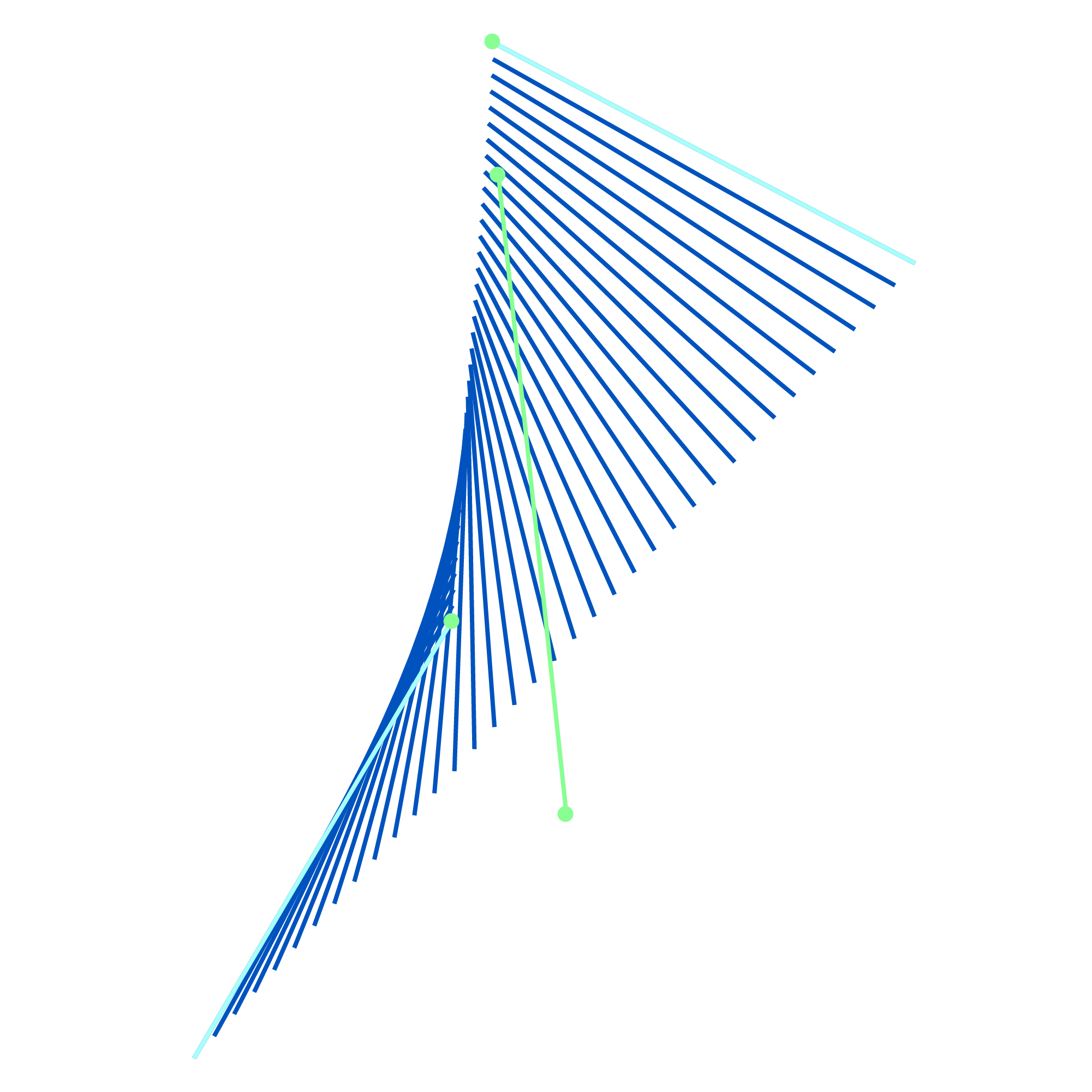 Only by tapping into the talents of our entire diverse culture can we continue to lead in creativity and the production of innovative goods and services.


Ready to take a more holistic, competitive approach to supplier diversity? Point B has helped businesses of all sizes, from Fortune 500s to SMEs, think beyond numbers and use supplier diversity as a growth engine for business performance and community development. Get in touch with us here.