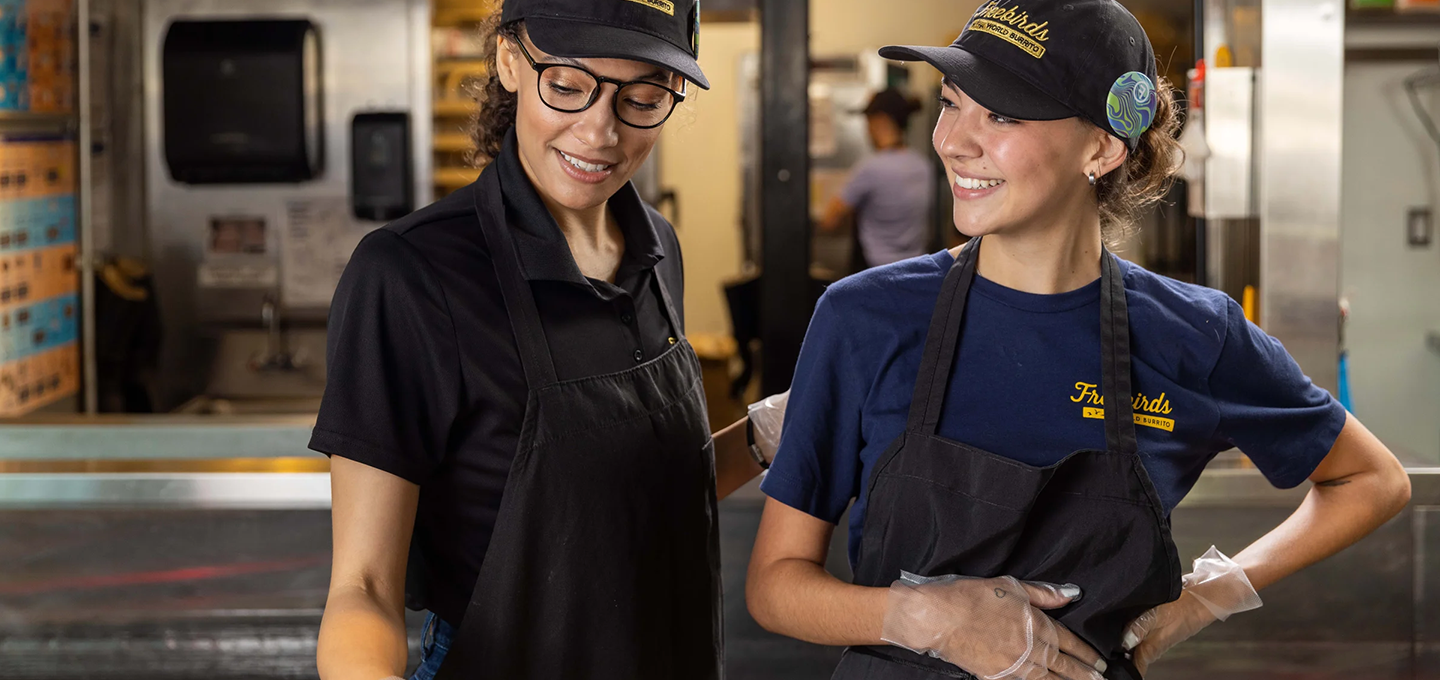 Challenge
Freebirds World Burrito knew that outdated technology was hurting its ability to expand in a fast-changing marketplace. The Texas-based chain asked Point B to drive a technology overhaul that would identify needs, source the right vendors and chart its path to become leaders in modern restaurant technology.
Opportunity
Freebirds partnered with Point B to supercharge its expansion plans with a technology-stack transformation across all touchpoints. The transformation kicked off by rolling out a new POS system across all Freebirds locations—all without interrupting a single day of business.
In the process, we helped Freebirds internalize the essentials of running a major technology program, sharing knowledge around the project management, structure, tools and processes that will set them up for success on future projects.
Getting it Right
Point B's software selection methodology gave Freebirds a proven, end-to-end process to identify, evaluate and implement the right POS system to support their ambitious growth plans. Based on our insight into their current and desired future states, we worked alongside Freebirds to:
Envision the solution
Assess the needed capabilities, requirements & scope
Select and implement the right technologies & partners
Optimize & support their technology transformation for long-term success
The marketplace is changing, and our chain is expanding fast. We partnered with Point B to collaborate on a solution that would address our needs and equip us for the next level.
Dawn Gillis
CTO Freebirds
Project Outcomes
From technology selection through change impact assessment and implementation, Point B helped Freebirds master the interdependencies and integrations involved in introducing a new POS system as part of their technology stack. We went on to plan for the rollout at all locations and conducted full technology pilots in key markets while making sure all stores remained fully operational.
Freebirds' new, scalable cloud-based architecture and robust API integration structure are driving enhanced productivity across the company—with the flexibility needed to support its growth for years to come.
Here are just a few of the key wins for the company, its customers and employees.
Centralized management of menu items pricing and operating hours for all online channels.
Enhanced payment systems enabling EMV and PCI compliance utilizing cutting-edge hardware and modern system architecture.
Real-time access to sales and labor data, including mobile applications for leadership.
Facial recognition to track time and attendance, plus POS integration for enhanced timecard accuracy and fraud prevention.
New applicant tracking system (ATS), which improved conversion, time to hire and candidate experience.
Simplified and accurate resource sharing across their restaurant portfolio.
Today, we have not only addressed our immediate needs, but we have cutting-edge technology that we are proud to offer our teams. 
Dawn Gillis

Freebirds already had legendary food, great employees and raving fans. Now it has the modern restaurant technology needed to connect with customers in new ways, across more locations.