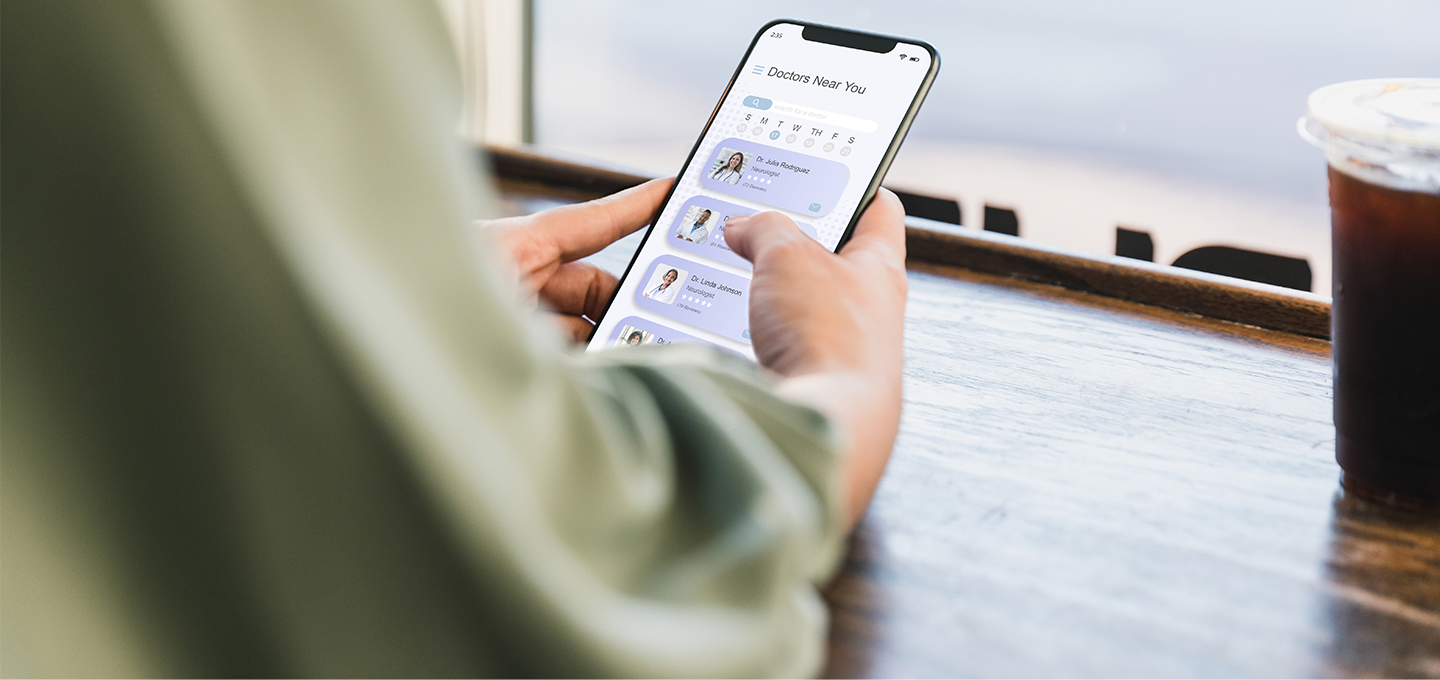 Challenge
Unlocking the revenue potential of patient acquisitions through provider data.
Our health system customer needed to re-think and align multiple data streams to help healthcare consumers find the right provider and facility in their organization.
The health system's rapid growth through acquisitions complicated the journey to finding care. Historically, their approach allowed acquisitions to run their patient growth strategies independently. It became clear over time this approach was causing data and searchability issues while losing the value of a unified brand. Local markets were unhappy with the lack of data, its accuracy, and the speed at which listings and reviews were updated.
They needed to create standards for listings and reviews across their entire network of provider employees and contracted providers, which included more than 100k providers. This standardization would create a better downstream experience for prospective healthcare consumers, who typically find care through Google search, online directories, or provider platforms.
Internal research showed that most patients find their doctor online, with search engine searches like "find [doctor type] near me." Healthcare consumers have a hierarchy of data needs before contacting an office. Insurance compatibility, high ratings, location, and availability are critical to capturing new consumers.
For our health system customer, a unified, integrated data approach was the strategic shift needed to unlock the total value of these acquisitions. Our goal was to increase the number of users engaged in digital spaces from 7M to 25M by 2025. After all, acquiring and retaining patients efficiently is the lifeblood of health systems - the lifetime value of a patient is between $12,000 and $15,000.
The Opportunity
Our customer implemented several technologies to alleviate some of these issues, but only around 6% of their providers were using and adhering to the new technology platform. As it turns out, the healthcare system's technology problem was actually a vision-to-execution problem.
In our experience, technology is the easy part. It's simple enough to put together requirements and select or build a technology. However, implementing technology properly, gaining adoption through an effective change management program, re-thinking processes, and measuring the right results make a significant organizational impact. The real challenge is pulling a vision into an organization's operations and realizing the outcomes. How do people fit into this vision? How do you earn their buy-in? How do data and technology support that vision? How do you create local flexibility with national consistency?
These are some of the questions we helped the healthcare system answer during our partnership.
Our Approach
Building a Data Partnership Ecosystem
A repeatable, scalable solution for existing and future acquisitions needed to be built, including clearly defined roles and responsibilities. This involved two key areas of work – improving data and improving processes and the user experience.
Improving the Data
We took stock of what technologies the customer had, aiming to reduce new investments and technical debt. It quickly became clear this was more of a data problem than a technology problem. Growth through acquisition created opportunities for new entities to "do what they want" versus adhering to a unified vision of how provider and clinic data integrated into the new organization. Multiple systems - such as spreadsheets, bespoke software, flat files, and vendors - were used for centralizing and updating data. Changing legal entities created additional challenges with Google Business Manager and online directories, resulting in inaccurate information that frustrated the end user.
Within this new data ecosystem, data from recent acquisitions could quickly be ingested and structured to meet file requirements. That data then went through data hygiene processes, including deduplication and consolidation, which fed into a digital reputation software that managed listings and reviews across 80+ partners like Google, Bing, and WebMD. Supplemental data sources third-party reviews and location data were added to the stack to help fill information gaps.
Improving the Process and Experience
After organizing a comprehensive technology stack and data flow, Point B built the processes to feed the data ecosystem. We helped the healthcare system clearly define and map onboarding, editing, updating, reviewing, and reporting workflows.
Our innovation and design team also redesigned the patient portal and web experience to improve the user experience. A new interface serves up this freshly organized and cleaned data in a way that customers can easily access and digest. Now, it's easy to find a provider that matches a patient's needs.
Project Results
Thanks to this project, our customer adopted a new listings and reviews operating model, including governance and a center of excellence. Plus, a better end-to-end experience addressed the health consumer's barriers to finding a physician. The new model led to:
30-40%
More of our customers' providers ranked in organic search for improved accuracy.
40-50%
Expected increase in provider-based search traffic. 
40-50%
Expected increase in provider-based search traffic. 
Point B is excited to see our customer exceed expectations and meet healthcare consumers' demands.
If you're considering how healthcare consumers find your providers, reach out to our payer and data and analytics experts.