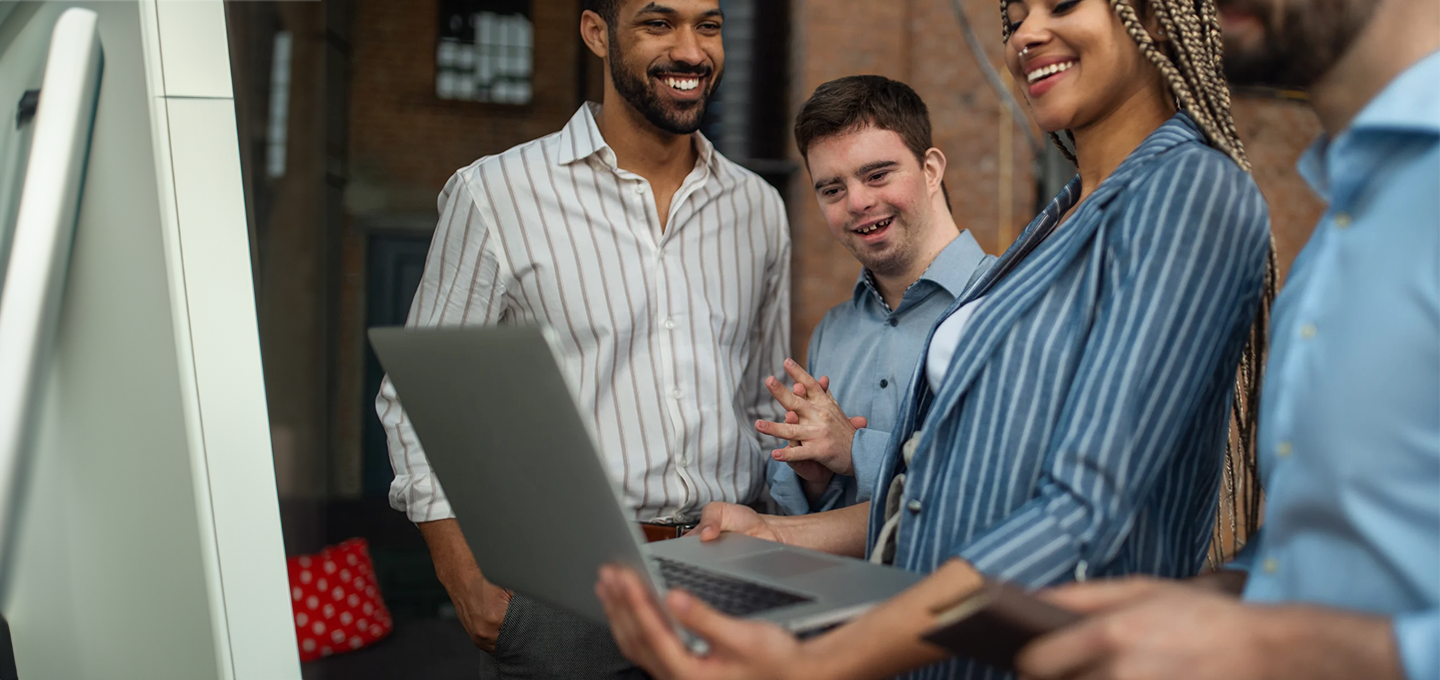 Most organizations recognize the value of cultivating inclusive behaviors within their workforce, but the work of defining, implementing, and fostering those behaviors can be daunting. It requires a significant investment of time and expertise across many teams as well as an approach for change.
We've been on this journey for almost two years, intentionally investing in all parts of our community to build DEI skills – the behaviors and capabilities that empower employees to create inclusive experiences. Because of the special role leaders have in creating inclusivity and influencing others, we've placed a high priority on developing leaders' skills in cultural intelligence, collaborative advocacy, and equitable outcomes.
To support your own DEI journey, we'll take a closer look at these three leadership skills, outline the steps for developing inclusive leadership, and share the approach that's worked for us.
Why Prioritize Leaders?
Before we dive in, why focus on leaders in the first place? With their high visibility and ability to create systems that reward certain behaviors, leaders have a unique impact on business and culture. However, inclusive leadership doesn't just come from the top down – it also comes from skills that are cultivated and modeled throughout the entire organization.
The need to define DEI skills for leaders surfaced through listening to employees and leaders alike. Conversations with underrepresented voices highlighted the importance of leaders in setting the right expectations and being accountable to their teams. On the flip side, exclusionary behaviors from leadership cause harm because of their ability to negatively impact career growth and team culture.
At the same time, leaders shared they needed clarity on expected behaviors as well as resources for developing inclusivity. Over the course of a year, our Executive Talent and Learning Development teams collaborated with our DEI network to define broad DEI skills, inclusion-specific skills, and build a plan to implement them across our organization.
1- Define Inclusive Leadership Skills
Inclusive leadership skills are critical to a leader's ability to increase positive impact on an organization. They help create environments where employees feel a sense of belonging and can unlock their full potential. This is especially important for those who have been historically marginalized due to race, gender, disability, sexual orientation, or other characteristics.
There are many perspectives to consider when determining desired behaviors and how to help people get there. Engaging a diverse set of stakeholders is key to uncovering what this looks like in your organization.
Centering experiences of inclusion and belonging creates psychological safety and authentic connection among teams, unlocking the engagement and potential of all employees.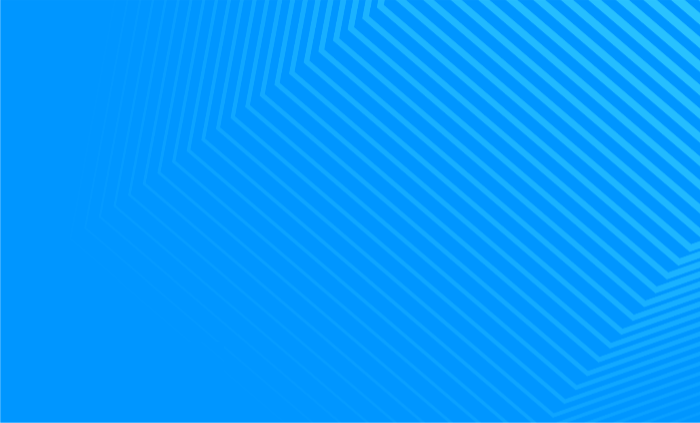 Defining Inclusive Leadership Skills at Point B: A Closer Look
We started by defining the outcome of our work and the desired impact. We defined our primary outcome as behavior change of our leaders and our subsequent outcome as experiences of inclusion and empowerment for all our employees.
To uncover which leadership skills to focus on, we engaged stakeholders across all levels of the organization through our Employee Resource Groups (ERGs) – those who deliver DEI work and those with operational roles or expertise. We ran a series of focus groups to understand the behaviors that create psychological safety as well as those that cause harm.
At the same time, our team researched skills and behaviors that lead to more inclusive teams and experiences of belonging. After iterating several versions of these skills with our stakeholder groups, we landed on three core focus areas:
Cultural Intelligence – views learning and exploring as building blocks to embracing diversity and works effectively in culturally diverse situations.
Collaborative advocacy – champions, rewards, and includes others, with the ultimate goal of creating experiences of belonging.
Driving equitable outcomes – cultivates awareness and adopts behaviors that mitigate bias and continuously improve fairness in practices.
Within each skill, we mapped six competency levels to follow an employee's journey toward inclusive leadership.
Each organization's skills will look slightly different, as they reflect the voices that come together to create them. However, these three foundational skills reflect comprehensive market research, diverse stakeholder perspectives, and expertise in executive talent development and DEI.
2- Create an Approach to Change
Now that you've defined the skills, it's time to create internal systems and structures that reward and recognize the right behaviors. We began by establishing three guiding principles that were realistic and relevant for our organizational culture and where we are on our DEI journey:
Implementing DEI skills is a long-term organizational effort that can't be "one and done."
It's critical for organizations to provide employees opportunities and resources to develop skills.
Because DEI skills require behavior change at a personal level – often involving shifts in mindset and sometimes challenging one's own assumptions or beliefs – progress should be supported without punitive measures or judgement.
As you finalize your skills, the conversation will change from the what to the how. When thinking about the how, take time to collaborate on accountability, buy-in, and behavior adoption. Your change management approach should include informal recognition (like acknowledging good behaviors when you see them) as well as formal feedback loops (such as integrating DEI behaviors into performance review systems). It also includes tying DEI engagement to career growth and providing greater access to leaders and resources.
3- Establish Accountability
Creating accountability structures is a must for ensuring your leadership skills and change management approach follow through. One way to do this is by defining proficiency levels for your organization's functions and incorporating these expectations into job descriptions.
Creating Accountability Structures at Point B: A Closer Look
We spelled out 6 tiers for each of our company's core skill areas – people, methods, DEI, change and communications, data, digital, and growth. For instance, people managers are expected to operate at a level 4 across all sub-skills.
People: Teaming, Feedback, Developing Others
Methods: Operations, Project Leadership, Business Acumen, Business Analysis
DEI: Cultural Intelligence, Collaborative Advocacy, Driving Equitable Outcomes
Change & Comms: Facilitation, Presentation, Storytelling, Communication, Change Management
Data: Data Visualization, Data Analysis
Digital: Digital Dexterity
Growth: Growth Mindset, Ownership
How Do We Develop These Skills Areas?
Our approach to learning is constantly evolving. Currently, it includes small group case studies, self-service resources, and people manager tools. For instance, through our people manager DEI training, we're starting to understand how leaders assess their own gaps and building a plan to lean into the most relevant topics. We recently piloted a human-centered design workshop with our leaders that helped us understand how we've been conditioned to gender-code certain leadership traits and how each of us can show up authentically as a leader.
Approaching DEI skill development this way increases awareness and builds the case for change. It also creates opportunities for growth – employees who actively use and grow their DEI skills are well-poised for professional advancement. Your employees' demonstration of DEI should be both self-assessed and validated through peer feedback in the performance management cycle. The same is true for hiring new staff. If your hiring manager notices a gap in your team's DEI skills, certain candidates may stand out because they bring a DEI skillset the team is lacking.
Overcoming Challenges
For organizations looking to implement DEI leadership skills, having the right resources to develop, deliver, and evolve training is an ongoing constraint. Here are a few ways to overcome this hurdle:
Adopt an interdisciplinary approach. This can help you balance the development of new offerings with the routine training delivery for current and future leaders. This meant engaging our DEI Director, ERG Leaders, Executive Talent Director, and Learning and Development team.
Make sure annual planning and budgeting is a joint exercise. This will help ensure that leadership curriculum includes DEI components.
Involve your DEI team in the assessment of enterprise-wide investments in resources like external learning platforms. This has resulted in increased capacity to meet personalized learning needs and an expanded DEI training repertoire.
Building shared commitment and resourcing also allows you to test and learn. When it comes to curriculum and program development, challenge yourself to let go of getting it perfect at first. In a hybrid environment, exercises that work well in person might not have the same impact virtually. Measuring the effectiveness and engagement of our training after each session has provided insight into how we can refine our approach moving forward.
Another challenge is keeping a leader's attention on any one initiative. Inclusive leadership skills, even when fully embraced, are competing with other needs like personnel management, strategic initiatives, and day-to-day fire drills. Continue to play with formats that maximize impact and minimize a leader's effort to access learning.
Next Steps
After you've defined and created accountability around DEI skills, your next step is to baseline where your leaders and company land. As you offer more focused learning opportunities, you'll see demonstrable progress. For leaders who are expected to operate at the highest proficiency level, progress shows up as sustained performance that can be validated through quantitative team member feedback.
Your leaders should also be learning from non-leaders. Inviting team members to provide leaders with feedback and opportunities for growth not only uncovers blind spots but also energizes employees and creates trust. As a people-oriented company, we've found that sometimes it's uncomfortable for our employees to challenge each other on inclusive behaviors. This is an opportunity for us all to develop our feedback skills.
Finally, keep the momentum going on change management work. Your company's communications and mobility patterns should show how DEI skills accelerate paths to leadership. Remember, your program risks credibility when rewards (like promotions) are given to those who aren't demonstrating DEI skills.
Leaders have the privilege and responsibility to create experiences of belonging for their employees. By establishing standards of leadership now, you'll shape how future leaders prioritize their own development and demonstrate DEI skills before they're in a formal leadership role. Inclusive leadership skills are an investment that can deliver both short and long-term value. We look forward to continuing this process and hope the lessons we shared from our own journey provide inspiration for yours.