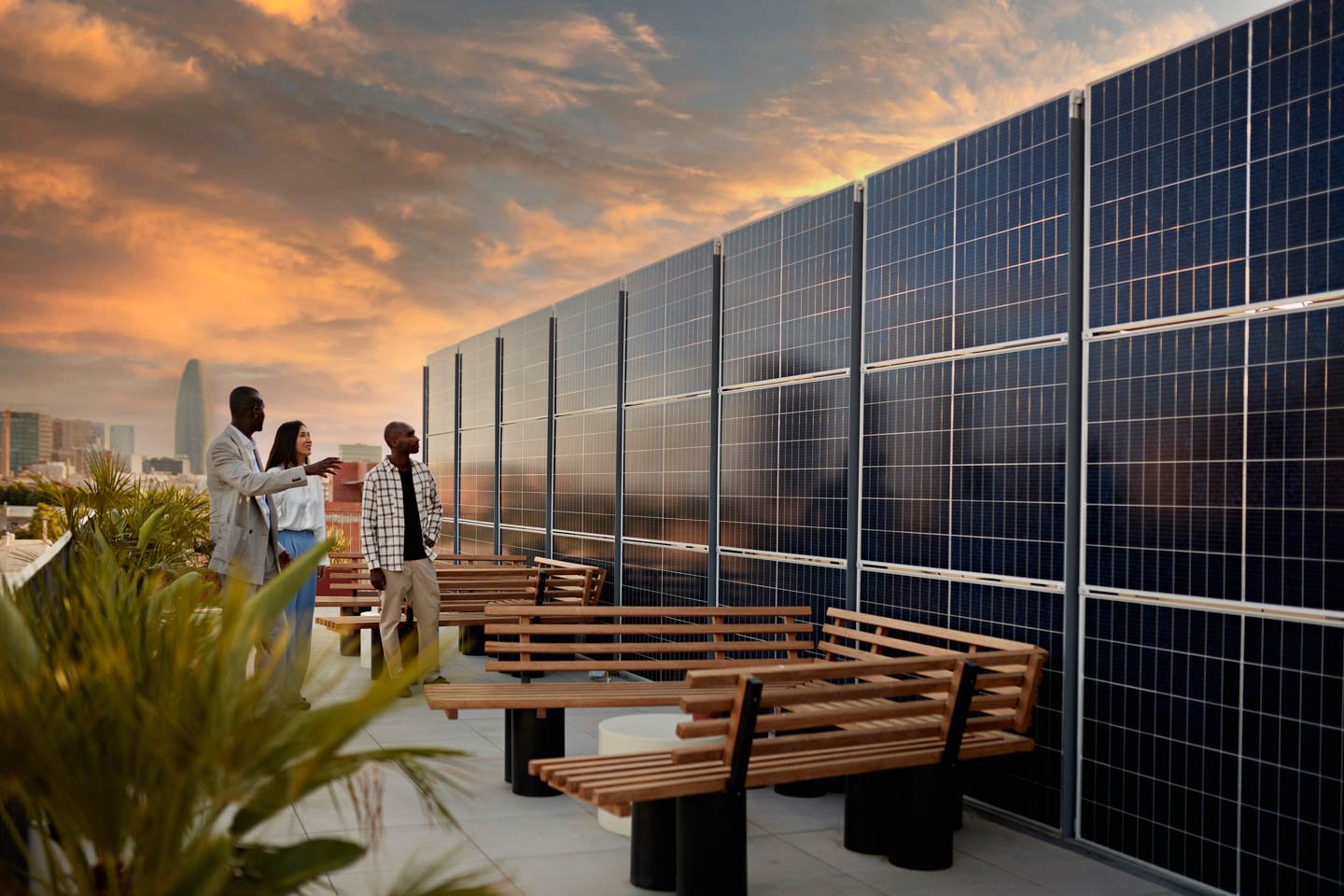 In under-sourced communities across Chicago, True Star Foundation improves the lives of youth by providing the on-the-job training to create, produce and work in the media industry. Since True Star was founded in 2004, more than 10,000 students have received on-the-job-training that puts them on a trajectory to rewarding careers. Students also produce True Star media, which has grown from a newsletter into two quarterly magazines, a blog, a YouTube channel, a radio show and truestar.life—a digital platform where young people create the content. Now, students don't only create media; they also advise and execute business strategy, conduct market research, and develop marketing campaigns for a diverse clientele. The demand for their services often exceeds True Star's capacity—a good, but challenging, problem for its small staff to solve.
When Point B learned True Star was looking to grow in a strategic, sustainable way, we offered to help chart the path to "True Star 2.0." Our partnership is part of Point B's Community Lift Program, which provides pro bono consulting to nonprofits making a difference in the communities we call home.
This Q&A is a conversation with True Star co-founder DeAnna McLeary-Sherman and two of the Point B associates who partnered with True Star, Nick Rooney and Jeremy Hutton.
DeAnna, what inspired you and Na-Tae' Thompson to launch such an amazing nonprofit?
DEANNA: Na-Tae' was working with teen programs at the Chicago Park District, and she saw that young people were really lacking communication and writing skills. I was selling ads for Essence magazine, and print journalism was kind of imploding at the time. We decided to start a program to improve young people's writing skills. We wrote a proposal, got a grant, and we started with 17 journalism students on the South Side of Chicago. They created a two-page newsletter and an editorial philosophy, and they came up with True Star's name. It all started from a very authentic space that engaged students right away.
Coming from the advertising world, I wanted to teach young people the business of media. When I'd go to these big ad sales conferences, there was very little diversity, very few women and minorities. Media is a very lucrative business, especially if you're good at it. But young people didn't know how media makes money. I did a workshop that showed students a media kit, and they saw that a one-page ad in Essence was $80,000. They saw how many ad pages there were before you even got to the Table of Contents. They'd had no connection with the business of ads and brands, or media and audiences. We saw a huge opportunity to expose students to this world while also building their communication skills. Young people need to find their voices and know how to make their voices heard.
Can you speak to the importance of helping young people shift from being content consumers to content creators?
DEANNA: Absolutely. Young people consume a lot of content these days. We send students through our programs to become content creators. We want to make sure they're actively participating in this digital content revolution—that they have the skills to get many of the jobs available out there. Having the technology skills coupled with the communication skills is critical.
How did True Star connect with Point B?
DEANNA: As a nonprofit, we're always thinking about sustainability. It's critical to not just depend on city, state or private funding, which can be uncertain. We want to create a more diverse revenue stream and more ways to pay our students.
A colleague and dear friend of mine who's been a True Star board member connected me with Point B to help us figure out what client services to focus on and what skills we need to have. Are there any gaps? What hires do we need to make? How do we fill the pipeline with students to deliver more services? In the past, we've had to turn away business because we could only serve a few clients at a time. What do we need to charge for our services? Pricing has been one of our biggest issues.
Nick and Jeremy, what inspired you to work with True Star as part of Point B's Lift program?
NICK: True Star's story and its values resonated with us because they were founded on such a genuine mission. We all know it's difficult to enter an industry without any experience. True Star does a phenomenal job of helping students build those skills and get those opportunities. We're in a really dynamic, evolving media environment, and it's inspiring to see True Star navigate it. We thought we could help them take the next step in their journey.
We helped them think through some of the big questions: What services should they prioritize? Who should they be working with? How does the work relate to their mission? How should they structure their offerings and pricing to be sustainable?
JEREMY: We worked really closely with True Star's staff to look at their eight service areas and prioritize the two most promising services to focus on. Video Production and Social Media Management rose to the top because they aligned most closely with True Star's mission, client needs, financial viability, and their capability to deliver.
Once we'd prioritized those services, we identified all the resources and skills it takes to do that work. We mapped out the sequencing of work along the entire value flow and identified any gaps in the resources needed to grow that part of the business.
In the second track of our work, we did market research on what the marketplace pays for those services. Profits weren't the only consideration for True Star. We factored in other considerations, such as whether a project aligns with True Star's mission and what kind of opportunities it offers students.
DeAnna, what were Point B's greatest contributions to True Star?
DEANNA: Point B helped us answer a lot of the tough questions we didn't know how to answer about how to move forward. They helped us take a huge step forward in sustainability and in carving out more sources of revenue for our students. We want our students working on more client-facing projects because the more projects they're able to work on, the more experience they'll gain. When they're working with a client, they're networking, they're building a resume. They're learning so many skills that professionals take for granted in their day-to-day work lives. Many of our young people are not in the position to learn about them through the "osmosis" of watching their parents and hearing such conversations at home. That makes it tough to compete and get those early entry jobs. They don't have those experiences that would give them a leg up in the job market. True Start provides those experiences. Our students have done projects for the U.S. Census, for State Farm, for many well-respected companies. When you can point to experience like that on your resume and speak to what you've done, it puts you on a trajectory for success.
Obviously, we pay our students. The more work we get, the more we can compensate them. If they work during their sophomore year and make $3000, that can take a real financial load off them and their families. There are lots of stories that tell us the money students earn when they work on True Star projects can change lives.
Point B has helped us operate more as a business, more of a social enterprise. We always say, "We're not your grandmother's charity." We want young people to be able to provide value and share in the profits of this success. We're trying to illustrate a new model—a new way—and this work was a critical step in building it. I'm trying to get additional funding so we can share our model with other nonprofits that might want to duplicate it. I would like to reimagine how nonprofits work—how they fit into our economic ecosystem, and how they could be of more value in different ways. The whole workforce ecosystem really needs to be rethought, with young people at the center of it.
I also want to say that one of the really great things was how Point B included our staff in this process. When you have a small nonprofit, it's easy for the leader to dive in and make all the decisions. I got such great feedback from our staff about being included and having great conversations around what they do. That was critical because our staff is passionate about this work, and we want them to feel part of the decision-making. That's our leadership approach, and if we stay true to it at the staff level, we will be true to it with the students, right? We want this culture of including them, listening to their voices, and coming up with True Star's direction together.
Any plans to join forces in the future?
NICK: Yes. We're thinking about ways Point B could be a True Star client. And some Point B associates will be taking part in True Star's Sessions with the Pros, where professionals share their expertise and experience with True Star students.
DeAnna, how has this work with Point B strengthened True Star going forward?
DEANNA: It has ushered us into the future—to True Star 2.0. We were a magazine; now we're in the digital space and a whole new world has opened up to us. This was a great learning experience for me as a leader and for our staff. Now we have a road map. We really feel like we're on our way.
JEREMY: To echo what DeAnna said, it was great to work with a team that was so creative and curious to learn and grow. True Star's passion for the students and the work they do was inspiring. They were eager to collaborate and asked really good questions that showed they were absorbing new things and ready to take the next step.
NICK: This is why we have our Lift Program. This is the kind of impact we want to be making, so it's been a great opportunity for everyone involved.