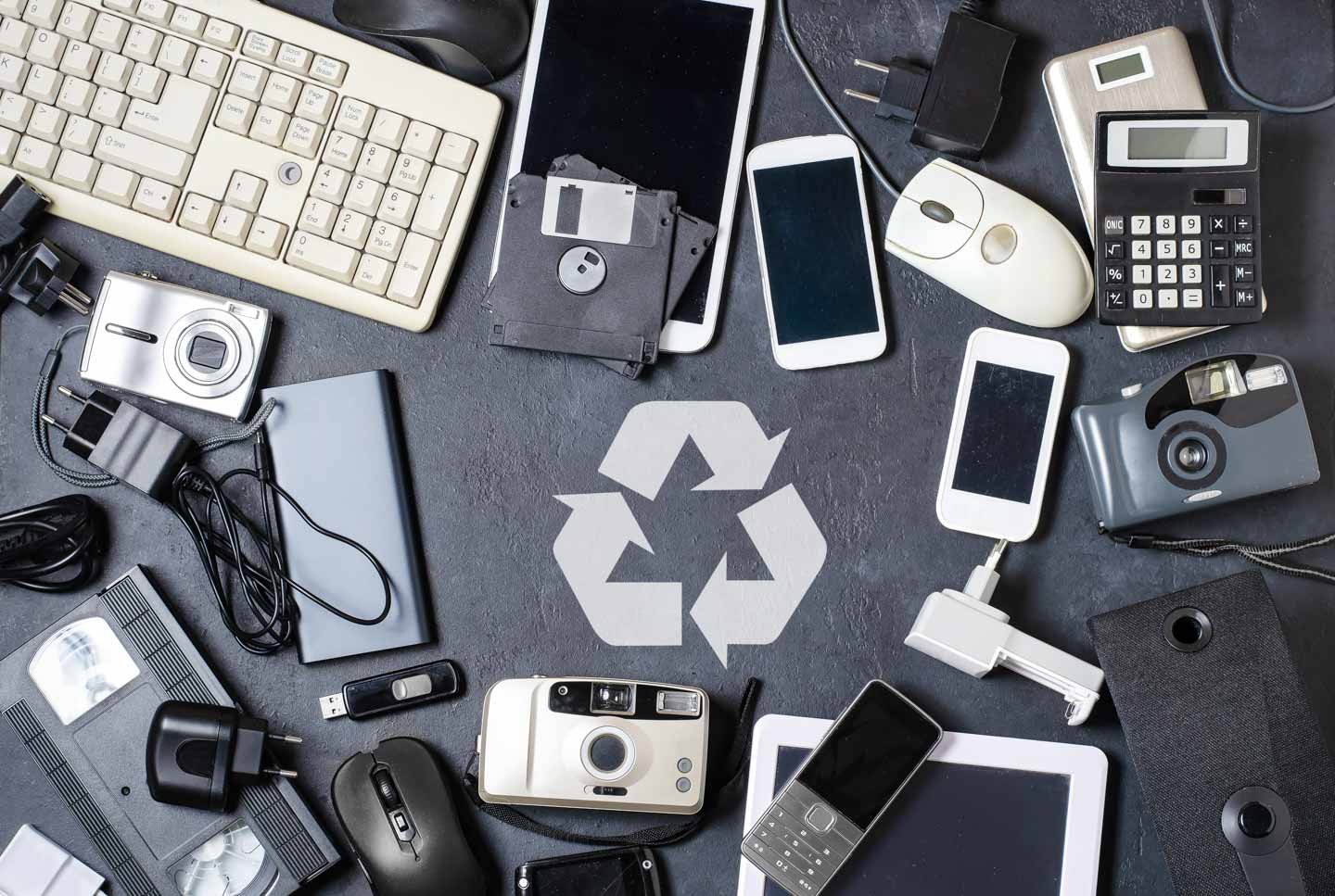 Across the country, in every industry, companies are facing uncertain economic times. Signals are mixed. Market behavior is erratic. Economists debate whether we're headed for a recession—or whether we're already there—and how it will play out. At Point B, we're focused on cutting through the noise and helping our clients make sure they're best positioned for whatever lies ahead. To put this moment in perspective across three of the bellwether industries we serve, we spoke with three of Point B's senior executives: Joel Beherndt Executive VP/Consumer & Retail; Sicely Donaldson, Executive VP/ Health & Life Sciences; and Mark Warren, Interim Executive Vice President, Financial Services.
Participants
Joel Beherndt - Executive Vice President, Consumer & Retail
Sicely Donaldson - Executive Vice President, Health & Life Sciences
Mark Warren - Interim Executive Vice President, Financial Services
How is the economy impacting the industries we serve?
Sicely Donaldson, Health & Life Sciences
We're seeing a recessionary trend, with a different level of impact from past recessions. Multiple waves of Covid have already taken a devastating toll on our health system—from an inability to fill beds and meet patient needs for procedures and surgeries, to lack of capacity to meet wellness needs, all while workforce shortages and burnout grow to an all-time high.
Clinical workforce burnout remains a significant challenge today. We've never seen anything like this before in the industry. It's causing folks to leave the profession altogether or retire early, which has created a profound impact on the industry and the cost to attract and retain clinicians.
From a health plan perspective, the near-term effects are less notable. Since health plans are in the business of managing medical costs, their focus has been on staying lean in anticipation of medical costs increasing, while taking the opportunity to position for growth- whether that be business diversification, transforming to become more consumer centric, or re-imagining how work gets done with AI/automation.
As for life sciences organizations, we've seen continued growth in Pharma and targeted investment in early-stage biotech and cell and gene therapies companies, but inflation and market conditions have resulted in some pull back in investment that is causing organizations to take a step back and think about where they place their bets, focusing on efficiency through AI/automation and digital transformation.
Joel Beherndt, Consumer & Retail
It's easy to assume macroeconomic factors would create a single set of conditions for retailers, but in actuality, we're seeing some segments do quite well while others struggle to generate growth. For example, at least up to this point, many grocers and CPG companies have passed rising inflation costs on to customers, protecting or even growing margins to some degree. With sales heightened via increased spend through inflation, they see increased revenues. Comparatively speaking, luxury apparel has seen more of a downturn in this cycle compared to 2020, as returns in capital markets often dictate spending sentiment in this category. For example, Nordstrom has publicly indicated they are experiencing tightening and are preparing accordingly. We can also find variance within segments and businesses. We see Gap and Old Navy struggling, while Banana Republic has maintained its performance, even at higher prices.
Some retailers have learned from the pandemic and been proactive in shoring up balance sheets to prepare for current market conditions. Others are embracing the risk, seeing this time as an opportunity to invest so they can capture market share when this cycle ends.
Regardless of positioning, many of our customers are experiencing a set of common challenges. For example, attracting and retaining top talent remains critical, especially as the holiday season approaches with unemployment at historic lows, a continued war for talent, and lower workforce participation from 2019. If layoffs continue, retailers who can invest in hiring may see some relief.
Additionally, we see the majority of retailers either maintaining or expanding their commitments to sustainability, DEI, and social justice, regardless of current economic factors.
Mark Warren, Financial Services
Many financial institutions are moving into a slightly defensive mode. For some institutions, rising interest rates mean they can earn more on their loans. But, at the same time, there's a slowdown in mortgages and other types of lending growth. As a result, banks are being cautious and making sure they have extra operating capital on hand.
On the insurance side, companies are looking for ways to reduce operating costs quickly, especially P&C companies. Automobile insurers are already dealing with supply chain issues and inventory shortages. And claims costs are rising because inflation is impacting the cost of materials, resulting in higher payouts and slimmer profits. In addition to adjusting their pricing strategies many are looking to cut costs.
What were the early indicators that we're dealing with a downturn, if not a recession?
Sicely Donaldson, Health & Life Sciences
Health and life science organizations are seeing a continued degradation of financials without a quick way to recover. It's both a long and short game. They need to survive through the downturn while leveraging the opportunity to reflect and reinvent where needed to achieve growth on the other side of these economic conditions. It's not a simple or straightforward prospect, and it's putting new levels of pressure on the industry.
Joel Beherndt, Consumer & Retail
Walmart recently announced it would hire 40,000 seasonal workers this year. That represents a sharp decline compared to the 150,000 seasonal workers they hired last year. The shift is due, in part, to a better understanding of staffing levels, but demand is also a likely factor.
Retail sales continue to rise slightly or stay flat at a minimum. However, while spending is up, unit transaction volumes are down. Because of inflation and increased prices, people aren't buying as many goods but are spending more on what they buy. This spending is unlikely to be sustainable since wages aren't keeping up, and in the near-term, inventories are rising
One of the most telling early indicators came in July as Target announced a revised forecast for the year based on slowing transactions and a spike in inventories. They made a further downward revision three weeks later, resulting in their largest one-day stock decline in decades. As Target is known for having a solid, highly capable management team, these revisions were notable. It demonstrates that changes are hitting quickly, and in many cases, current monitoring systems can't keep up with the pace of shifting market conditions and consumer action. Extrapolating, this creates an interesting analysis for the Fed, as they make decisions based on historical data, with results of their actions fully measured around one year out.
Heavy swings in consumer behavior from goods to services have also made the market hard to predict. This economy is highly dynamic. The Fed has continued to increase rates, signaling beyond what the market expected. It's tough to say how consumers feel and how they will respond, as sentiment remains volatile.
Mark Warren, Financial Services
Softening in mortgage volume and auto loans. Although overall loan growth was hot in Q2, most expect a slowing in in the second half of the year. As a result, many organizations are reducing spending, if not looking to cut costs. And long-term transformation efforts are being chosen cautiously and evaluated with added scrutiny.
It's never been more important to consider your data strategy, ensure you can use all the information available and react quickly.
Joel Beherndt   
Executive Vice President, Consumer & Retail


How can companies address current conditions while preparing for what's next?
Sicely Donaldson, Health & Life Sciences
This is a perfect opportunity to think forward about how you organize and get work done in the future. One of the areas we're leaning into is how to leverage automation and reorganize with reduced staff. Start by identifying your most critical work and get creative about all the ways it could be done differently.
The other area to focus on is sustainable cost reduction. This includes getting lean through outsourcing, divesting and automating, while considering where smart investments are needed to help your organization thrive when the market recovers.
Consider how and where you should prioritize your efforts. What is your growth strategy, and what will it take to achieve it? Unfortunately, there will be winners and losers during and after these tough times. Organizations that can pivot and develop the right strategies will be better positioned to win.
Joel Beherndt, Consumer & Retail
When people experience a downturn, it feels natural to pull back on investments and reduce risk. I advise leaders to avoid going too far into risk aversion because it can result in missed opportunities to get ahead or keep up with the competition.
Fundamentally, your vision and strategies should remain the same. The question is, how can you make needed adjustments while continuing to move forward in the right areas? If you stop making progress on core pillars of your business, you're just losing time. In other words, if you have an unwavering North Star destination three to five years out, how do you adjust to the hurdles and impediments of 2023 without losing course toward that end point?
Amazon.com has been a good example. They know where they're going, and they rarely stop making progress. While they sometimes let go of parts of the business that no longer make sense, they made big moves to hire the talent needed to carry out their vision, even in tough times. This was evidenced by their investments in building out data centers or warehouses. Amid Q3, 2022 financial results, it will be interesting to see if they continue to hold course.
What we're currently experiencing at Point B is helping a number our clients assess where they are in relation to a fast-changing marketplace. We're identifying efficiency and productivity accelerators that will help them reach their goals more quickly. This is helping them save on costs as we reduce time to market or completion, increase productivity and top line revenues as well as realize these competitive leapfrog moments.
Mark Warren, Financial Services
We're helping financial services companies understand what they need to slow down on, what they need to stop, and where they should double down on efforts and investments.
The questions we want to answer are: How can you maintain progress toward your overall strategy, avoid putting yourself at a disadvantage with competitors and prioritize your efforts based on their long-term value? In many cases, planning processes aren't as iterative as they should be. That makes it more difficult to react quickly when needed.
Companies are challenged to cut costs without gutting their strategy. The quickest place to cut back is in your people, but the speed of change has increased, and the recovery may come sooner than we think. So how can you cut without losing the talent you'll need when things pick back up? How can you take short-term actions without suffering long-term consequences?
We look to drive out process inefficiencies with automation, AI and machine learning. We also help organizations build adaptive strategies that allow them to scale up or cut back more quickly in response to change.
In this market, it's a good time to get help with contract assessments and contact center efficiencies. We do a general health check on strategic programs to identify quick wins around people, process, technology and data. These are fast, low-effort projects that yield high-impact results.
We also build tactical roadmaps to ensure a strong direction for the next 6 to 12 months. As we move into next year, this helps organizations maximize their investment in the areas where they've decided to double down. It's a small-dollar insurance policy to make sure your large-dollar investment gets maximum value, moves you closer to your vision, and outpaces your competition.
We're helping financial services companies understand what they need to slow down on, what they need to stop, & where they should double down on efforts and investments.
Mark Warren



How should leaders decide where to cut and where to invest?
Sicely Donaldson, Health & Life Sciences
It depends on the organization and their breakdown of fixed and variable costs. You also need to think about your current asset base and services, your growth strategy and what you want to be known for in the future, and how that aligns with cost and revenue shifts you should be making now.
In times like these, it's important to know what to double down on and where to make quick decisions that support your core business efficiently. The key is balancing really tough trade-off decisions that keep your bottom line in order while still positioning your organization for growth—whether that means doubling down on your ambulatory growth strategy, partnering with a retail pharmacy, innovating around clinical trials, or reimagining how to grow clinical capacity to meet access needs. We're helping organizations think through these complex decisions, which are common across the industry but also unique to each company.
Joel Beherndt, Consumer & Retail
First, get accurate, detailed information flowing your way. Second, encourage decisiveness and speed when cascading changes through your organization. If you can't act on information promptly, you risk losing opportunities. It's never been more important to consider your data strategy, ensure you can use all the information available and react quickly.
Mark Warren, Financial Services
When it comes down to it, you're trying to identify and balance risk. Part of your competition will be investing. If you aren't investing too, you can be left behind. If your competition isn't investing, you have the opportunity to do so in ways that increase the distance between your organization and theirs. If an initiative is directly aligned to achieving your vision, we help you think about how to make it happen, whether that means bringing products to market faster or cutting back to reduce costs and risk.


What final advice would you share with leaders as they navigate the changing economy?
Sicely Donaldson, Health & Life Sciences
First, get laser-focused on what's most critical to your customers. At the same time, it's also critical to focus on engaging and retaining your top talent. The industry is becoming more and more consumer-focused, and you can apply that ethos to your workforce strategy. It's easy to get focused on what you need to do to survive and lose sight of how that affects your employees—and, in turn, how your employees represent themselves with your customers. In healthcare, the way your workforce meets the consumer can have a direct impact on a person's health. The second thing I'd say is: Let go of the fear around thinking big and making big changes. Times like these require focused and bold moves.
Joel Beherndt, Consumer & Retail
You can never get too close to your customers. Understanding where they are today and where things are heading can help you adjust when markets change and consumers respond in unexpected ways. Recently, Walmart's largest segment has been shoppers who earn more than $100,000 a year. If high-income shoppers choose Walmart like never before, that tells you something about inflation and the economy. And if you're Walmart, it should give you ideas about the adjustments needed to see long-term benefits from the change.
In our recent webinar with our executive partners at Nordstrom and Lithia Motors, both Chris Wanlass and George Hines discussed using these periods of transformation to double down on customer obsession. Their executive teams spend time walking the floor and talking with customers on the ground to ascertain what they can't gather from reports. Doubling back to my comments about how our levers and reports may not be adept enough to keep up with the pace of customer change, you can see how these customer-obsessed organizations aim to close that gap in making sound investment and business decisions.
Mark Warren, Financial Services
Overall, avoid inaction. Do something with the new information and conditions you're seeing. I'd say this holds true across all of the industries we're talking about today. Inaction increases your likelihood of a negative long-term result.