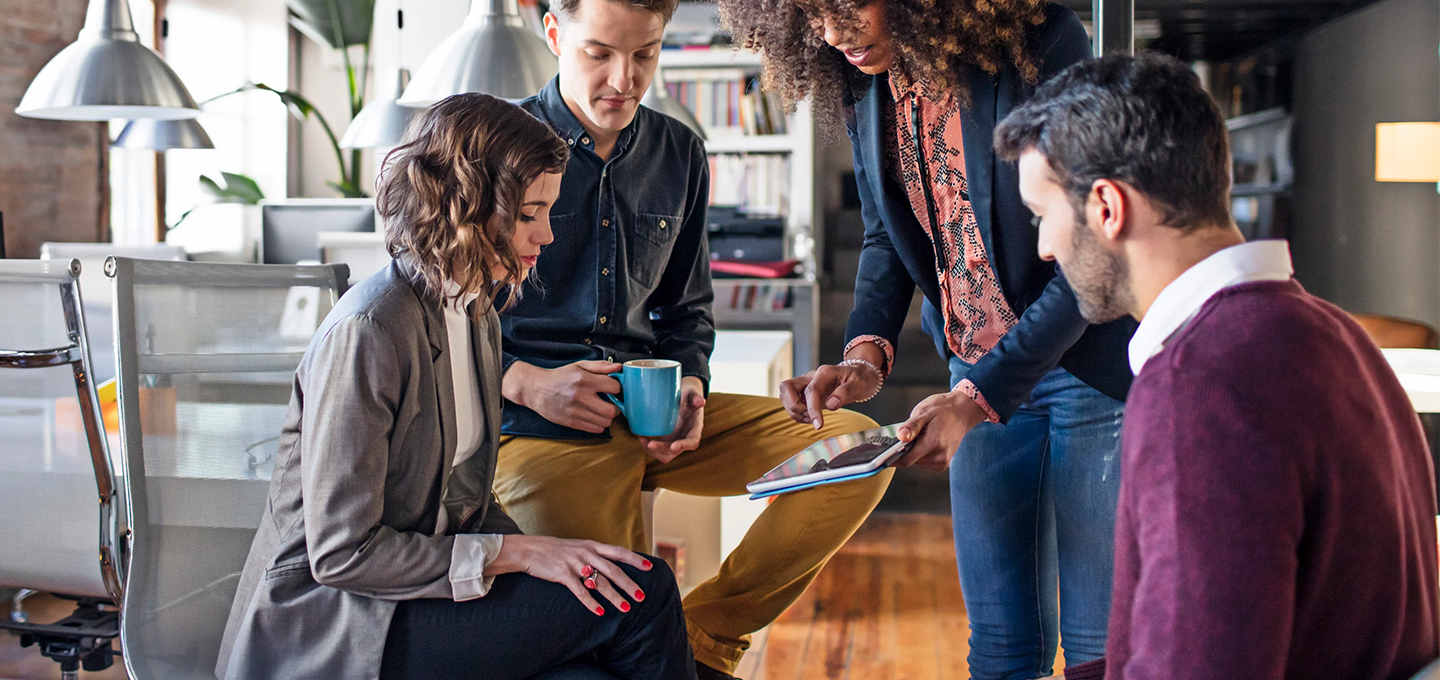 Digital marketing is at an inflection point. One of our long-standing tools for tracking customer data is slowly being phased out as major players continue to deprecate third-party cookies. This is troubling since digital marketing still relies heavily on third-party data. Adobe recently found that 75% of marketers rely on data from third-party cookies, with 45% spending nearly half of their budgets on these programs.
Apple led the way by making third-party tracking an opt-in or opt-out experience on iOS and Safari, with only 25% of users opting in. Now Google Chrome, which holds roughly 77% of the browser market share worldwide, plans to further deprecate third-party cookies in late 2024.
Given the projected growth of the digital advertising market to $700B by 2026, the loss of third-party cookies will greatly impact the digital marketing ecosystem. And as media and entertainment technology companies shift from B2B to include B2C business models, we expect to see a rise in the importance of digital marketing across the full customer lifecycle as data collection capabilities change.
Three experts, Chris Ruhe, Margarita Lam, and Scott Fasser from Point B recently sat down to discuss the future of digital marketing in the media and technology sector, what marketers can do to prepare, and how businesses can adapt to a world without this formerly essential marketing tool.
Read on for a summary of their discussion, including concrete steps digital marketers can take today to prepare for the decline of third-party cookies.
In case you missed the webinar, you can still catch it on demand.
Top Priority: Personalization and Storytelling
A return to storytelling and personalized content will be crucial in this new digital landscape. In the media and entertainment technology sector, we're seeing increased demand for:
Personalization. Algorithms like Netflix's have elevated customer expectations for a personalized, curated selection of content they'll love. Leveraging data insights to increase relevant experiences and targeted communication is essential.
Attribution. Now more than ever, marketers must optimize their media spend by developing robust attribution models and capabilities to increase lifetime ROI and effectiveness of calls to action. This includes having the right algorithms, collecting correct data for quality and coverage, establishing robust data pipelines and infrastructures, and connecting unknown users to known users.
Experimentation. It's an ideal time for digital marketers to experiment with variables like messaging formats, channels, and thumbnails. Take note of what drives acquisition, conversions, and deeper engagement. Invest in technology to scale experimentation globally and create unified playbooks and best practices.
Social influencers. These past few years have seen huge growth in the social influencer space. Today, more than 65% of media and entertainment companies are partnering with influencers, especially given the rise of TikTok's deeply personalized algorithm. These influencers have the power to sway consumer mindshare and inspire action organically. As a result, they've become increasingly critical to the success of game launches, helping to build awareness and community.
Preparing for the Inevitable
As third-party cookies become less and less relevant, media and technology companies can prepare themselves in a few key ways. The first is to make the best use of first-party data. First-party data includes first-party cookies – anonymous identifiers delivered by the brand on its website or mobile app – and durable identifiers like email addresses, phone numbers, and account login data.
First-party data is essential for making the customer experience as personal as possible. As soon as a brand connects with a customer via website visit, app download, form submission, or product sale, the brand should be building a robust data profile at the individual level based on first-party cookies and durable identifiers.
Other steps to take as you prepare for the deprecation of third-party cookies:
Accelerate data collection- Collect more data with opt-ins that provide true customer value, such as targeted newsletters, convenient digital access, or discounted offers. Develop meaningful analyses of data from premium subscribers on which content they find most relevant and engaging.
Build partnerships- Leverage partnerships to share first-party data and gain additional affinity insights to understand customer preferences better. A clean room data solution is one strategy for making the most of first-party data. Data clean rooms allow partners to bring first-party data together for joint analysis under defined restrictions while protecting privacy and anonymity.
Create an insight-driven culture- Invest meaningful resources into high-quality data analysis and incorporate that analysis at every decision-making level. This is a mindset shift as well as a capability shift.
Modernize technologies- The marketing technology landscape continues to evolve at a rapid pace. Leverage and customize off-the-shelf solutions – or invest in developing proprietary solutions. Many of these technologies also plug into workflow technologies to further streamline and optimize overall marketing spend.


How Can Digital Marketers Adapt?
While losing a long-trusted tool like third-party data is daunting, it's no different from other industry disruptors. The steps to weather it are rooted in mindfulness and marketing fundamentals.
When anticipating a major change, returning to the basics is often best. Take time to sharpen your differentiation and clarify your value proposition. Answer the question, why would someone buy from my brand vs. a competitor? With that proposition as your north star, look at your entire customer lifecycle from the customer's perspective at each touchpoint. With fewer targeting options, we must work harder to make each impression count.
In practical terms, you can adapt your marketing strategy by extending similar concepts you'll consider when planning ahead.
Review and extend your first-party data strategy. It's imperative to augment your first-party data, activate the customer profile through personalized communications, and manage the customer journey from a 360-degree view.
Make the most of partnerships. Build out second-party data relationships in an anonymized clean-room model. Ideal partners are enterprise companies that are not direct competitors but have similar audiences. This strategy has been around for a long time but will become more important in a world where third-party cookies are irrelevant.
Develop omnichannel optimization and a learning mindset. It's always been essential to know your customer journey, even more so now. Marketers must truly invest in a test-and-learn mentality to understand every touchpoint with a prospect or customer, to make each one an opportunity to improve their experience.
Respond to customer signals at scale. Customer Data Platforms (CDPs) are a critical component of data infrastructure. Many marketers have added this vital capability to their data stack in the past few years, and it's growing even more important to activate customer data through digital channels. This enables personalization, predictive analytics, and customer growth.
Increase focus on inbound marketing. It's a truism in marketing that you either find people or they find you and third-party cookies have played an integral role in targeting and finding new customers until now. As they become irrelevant, it's time to invest more resources in systems that this shift won't impact. Help new customers find you through organic search engine optimization (SEO), great content, social engagement, and referral networks.
How The Media and Entertainment Industry Can Move Forward
The media, entertainment, and technology sectors will be especially hard-hit by phasing out third-party cookies. Margarita suggests marketers ask themselves these five questions and clarify the answers.
1. ARE YOU PROACTIVELY CREATING A FIRST-PARTY DATA STRATEGY AT SCALE?
That includes building a best-in-class data infrastructure, permission center, identity management, and data governance.
2. ARE YOU BUILDING CAPABILITIES TO DEEPEN EXPERIMENTATION AT SCALE?
First, determine whether you have the right skill set and technology for practical experiments. Then develop a baseline of experiments to define what is considered out-of-the-box, what requires custom data, and what qualifies as a heavy lift for custom data.
3. ARE YOU AUDITING YOUR ATTRIBUTION CAPABILITIES?
It's essential to check in periodically to ensure the mix of models and experimentation still works for your use cases.
4. IS MARKETING PARTNERING WITH ENGINEERING IN A COLLABORATIVE WAY?
Clear team communication is essential for developing accurate data insights, which drive increased personalization and deeper engagement.
5. ARE YOU LEVERAGING THE BEST OF AI?
Don't ignore this tool for further personalizing communication based on consumer segments and demographics. We will always need a creative marketing mindset that understands human emotions. Still, AI tools like ChatGPT can provide a helpful starting point and help marketers zero in on the preferences of different customer segments.
The Bottom Line: Marketers Have to Improve Their Craft
Marketing is a storytelling and content creation business, especially in media and entertainment. But it's essential to incorporate data analysis and insights into that strategy – and the decline of third-party cookies adds a new layer of complexity to that process.
Marketers must invest in technology and lean into partnerships – inside and outside the organization. Share first-party data with trusted partners in an anonymized environment. Keep the lines of communication open between marketing, engineering, and legal teams. Use this critical inflection point as an ideal time to upgrade your qualitative and quantitative processes – and remember, Point B is always here to connect, answer questions, and provide support.