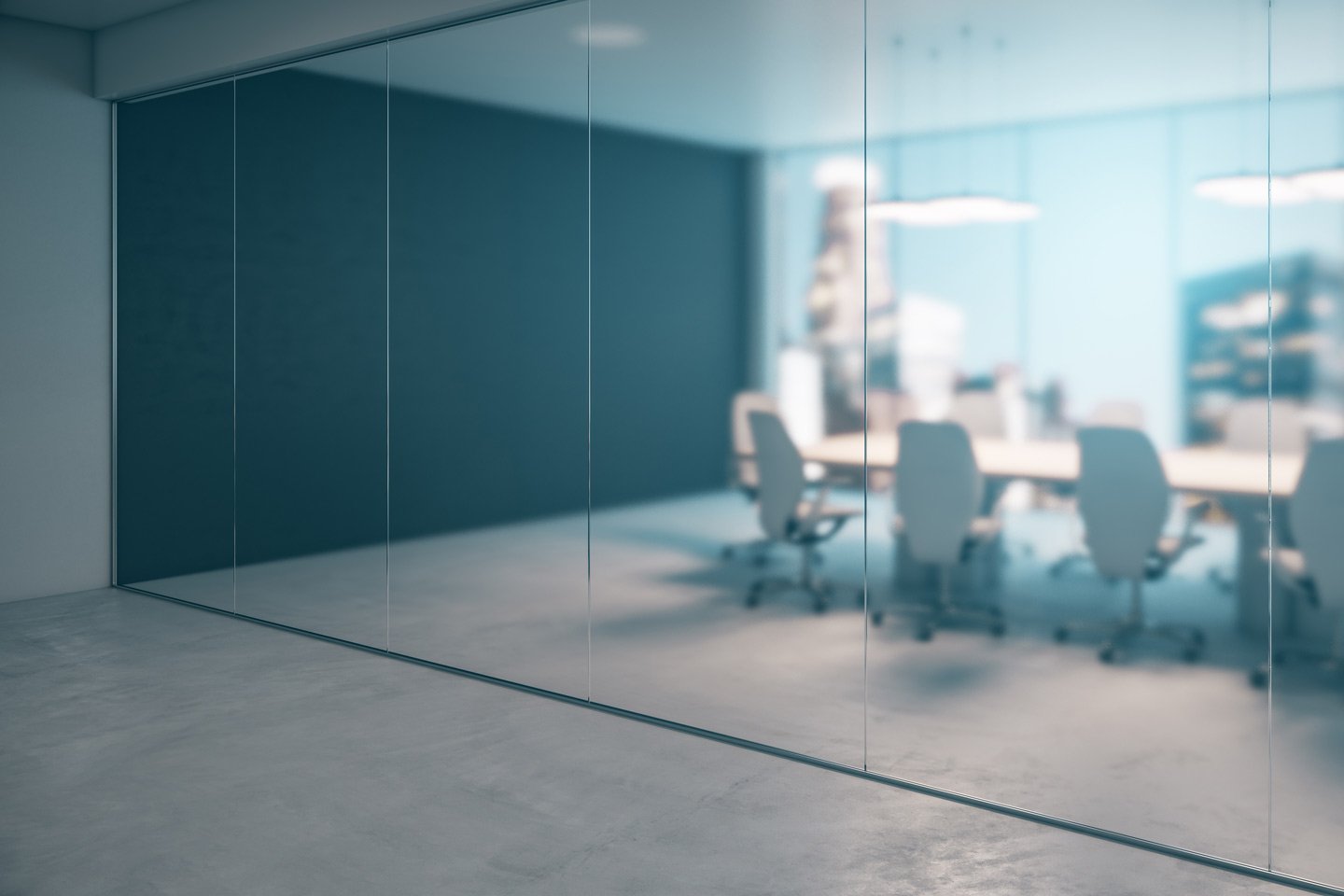 If omnichannel was once a shiny new option for large retailers, it's simply the price of entry today. In the last two years, the pandemic dramatically accelerated this seismic shift in consumer shopping behavior—a shift that continues to grow.
Some companies that mistook an initial "bump" in business as a sign of long-term omnichannel success are finding a recalibration is in order. But sustainable omnichannel success is centered around people—store associates, corporate associates and customers. It's people that make or break an omnichannel effort. If store and corporate associates are working at cross purposes instead of pulling together to support an omnichannel experience, valuable momentum and opportunities are lost. Without carefully measuring employee and customer satisfaction and providing meaningful incentives for store and corporate associates to execute a multi-channel strategy, retailers risk losing customers to savvier competitors and seeing a mass attrition of their workforce. In certain environments, low morale and employee dissatisfaction can even lead to labor issues and unionization efforts.
In this relatively nascent space, it's not yet clear who will dominate long-term. What is clear is that omnichannel can't be treated like "business as usual." In the initial rush to meet consumer demand for omnichannel options, companies tended to focus more on the tools and technologies to launch than on preparing and aligning incentives for the people essential to success.
The Value is Real
According to a recent study by iRI, consumer comfort levels with online grocery are increasing. E-commerce shoppers show less price sensitivity than in-store consumers and greater loyalty to their brands. A 2021 study by Symphone RetailAI found that omnichannel grocery shoppers shop more often and spend up to 20 precent more than in-store shoppers. Retail grocers that also highlight nonfood product categories are well positioned to do even better by providing one-stop shopping convenience.
New Channels, New Challenges
An omnichannel strategy asks new things of employees at both the store and corporate levels. Companies need to be aware of these pain points and address them if they see them—or better yet, act to pre-empt them from becoming problems in the first place.
For example, omnichannel and BOPIS (buy online, pickup in-store) strategies significantly affect the way employees work. Store employees may be asked to take on new responsibilities, such as fulfillment. Shifts in peak shopping hours may affect associates' work hours, pushing out people who count on particular set schedules. High turnover and training can become expensive problems, especially in a tight labor market.
At the corporate level, associates responsible for specific channel sales and P&Ls will see significant shifts in revenue with omnichannel. If these revenue shifts are large enough that a buyer's portfolio and P&L decrease, they could lose marketing dollars, headcount, and support to other channels that are growing. They could also see the size of their "buy" decrease. If these shifts are not addressed, they can impact an associate's perceived performance and career growth or undermine their willingness to partner across the organization. These changes can also cause a misalignment in which investments are made to acquire the customer versus where the sale occurs. For example, a digital marketing spend to attract customers to the company website may manifest in a brick-and-mortar sale. If corporate associates are not incentivized to support an omnichannel strategy, they may become a deterrent to the initiative, or leave for a company that better aligns strategy and success metrics.
Measure What Matters for Omnichannel Success
As you invest in omnichannel, how do you know that you're getting it right? How can you determine whether an initial growth spurt in revenue will continue?
Asking the right questions is critical to tuning into and tracking the true success of your omnichannel initiative. The key is to measure meaningful, people-centric KPIs to ensure you're doing omnichannel right across your entire organization and aligning incentives in a way that eliminates any pain points for store and corporate associates. We suggest creating KPIs that answer the following questions:
Store associates: It's critical to track store associates' satisfaction after rolling out an omnichannel initiative.
Do your existing associates want to do the new tasks it takes to fulfill an omnichannel order? If so, do they believe they have the time, training and incentives?
Have you aligned the incentives your store associates in a meaningful way to motivate them to support your omnichannel strategy?
Do you have the right workforce to execute your omnichannel strategy? Or does it require a different set of skills or availability?
Corporate associates: Are your office politics, corporate culture and P&Ls aligned with an omnichannel experience?
Are people aligned to drive a specific channel over total company growth? If corporate associates are not being rewarded for leaning into an omnichannel initiative, they'll continue to protect the size of their business. Misaligned incentives can seriously erode omnichannel performance.
Do you evaluate talent based on the size of their portfolio? If so, this can be a deterrent for associates to lean into any sort of channel shift.
Third-party delivery associates: Customers have many options to receive their orders using a variety of carrier services such as DoorDash, Uber, Instacart and more. It's important for organizations to ensure that the entire shopping experience, including every touchpoint with the customer, aligns with the experience the retailer intended to deliver.
Are you partnering with last-mile delivery services that are aligned with the level of customer service your organization demands?
Are you making it easy for third-party associates to deliver on the experience you want for your customers? At times, breakdowns in processes at the retailer make it difficult for third-party associates to meet delivery expectations, which may impact the experience and the tips they receive from end users.
Do you have quality checks in place to make sure the entire shopping experience, end-to-end, exceeds your customer's expectations?
Sustainable success is built on changing to a strategy that motivates every department and function to pull in the same direction to put your customers first—whatever channel they're using. In our work with leading retailers, we focus on making sure people at every level of the organization are prepared and incentivized for the changes that omnichannel brings.
Customers: It's important to get beyond tracking a one-time customer experience. Are you measuring customers' long-term satisfaction with their omnichannel experience.
An omnichannel purchase has multiple touchpoints across your company—logistics, inventory, digital, payment, store associates and delivery. Are you measuring the success of each step in the purchase path to guarantee repeat customers and long-term growth? While there are many opportunities to delight the customer, there are just as many chances to disappoint. Any gaps in the touchpoints that make up a seamless omnichannel experience may push once-loyal customers to seek a better experience elsewhere.
Does every function in your organization think of itself as a customer-facing entity? Every employee needs to be thinking "customer first." For many companies, this may require significant change management.
Do you have quality checks in place to make sure the entire shopping experience, end-to-end, exceeds your customer's expectations?
The Bar for a Successful Omnichannel Strategy Keeps Rising
Omnichannel is growing and evolving so rapidly that even companies that look like today's winners can't afford to rest on their laurels. Innovation is flourishing around physical experiences, personalization, convenience and efficiency. As consumer expectations evolve, so will omnichannel.
The good news is that the foundation of omnichannel success doesn't change; it will always be your people. They're the linchpin in making omnichannel thrive. When their success is aligned with omnichannel success, you have the most important part of omnichannel working for your company and your customers.
Omnichannel is such a significant change for employees and organizational priorities that progress can be hindered by blind spots, erroneous assumptions, siloed thinking and entrenched interests. Getting some fresh, objective expertise can provide a leap forward in aligning and incentivizing people to move forward in the same direction. In Point B's omnichannel work, we bring empathy and expertise to people at the center of change. By putting ourselves in the shoes of associates at all levels of the company and understanding the challenges they see, we help set them up to "own omnichannel" and the success they'll achieve together.
The Bottom Line
It's not enough to have a great app, excellent logistics or the perfect inventory to succeed in an omnichannel world. Ultimately, it takes your people all pulling in the same direction to make these omnichannel components work seamlessly together to meet the expectations of today's shoppers. Have you aligned your store associates' and corporate employees' incentives with your omnichannel goals? Are you tracking progress by measuring the things that matter? The more attuned your omnichannel strategy and execution are to your people, the better equipped your company is for sustainable success.