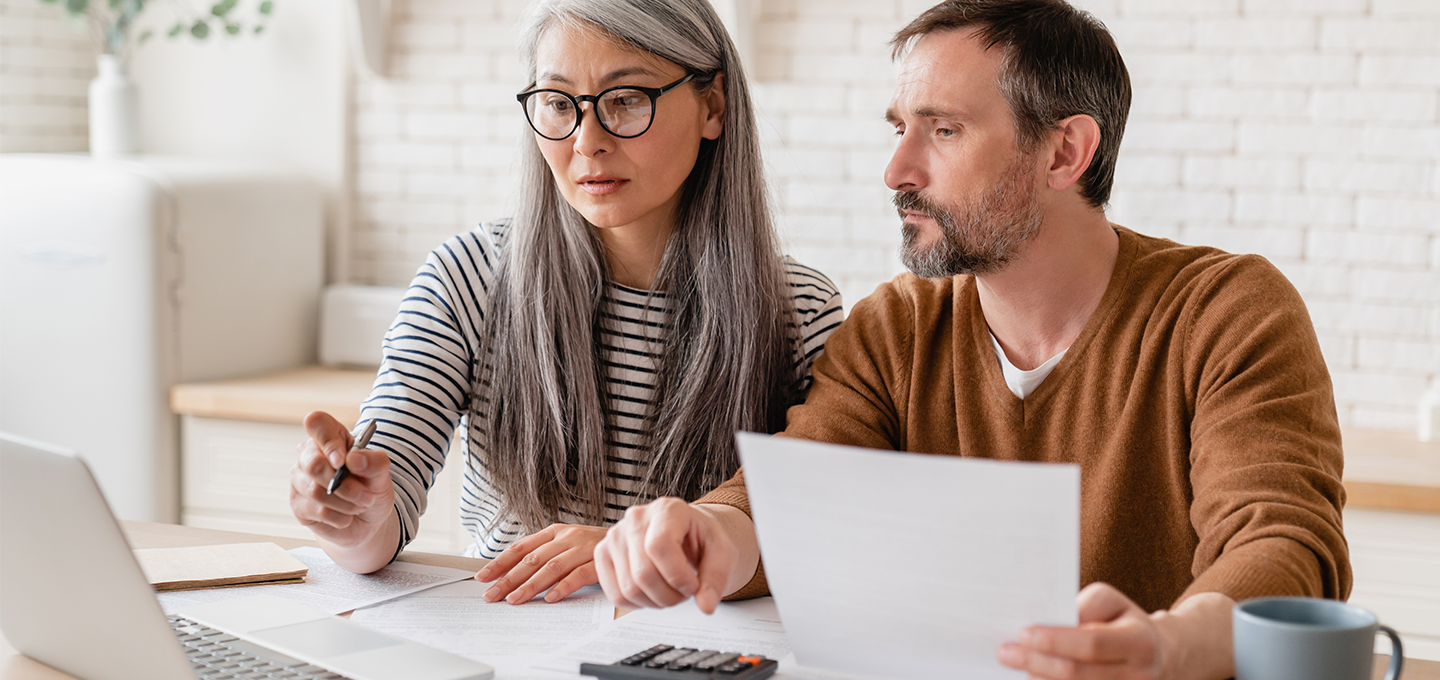 Health plan operations are full of repetitive work cycles and tasks requiring highly specialized knowledge. How do you ensure your tools and processes reduce no- or low-value activities and unlock the capacity for employees to focus on more thoughtful work?
Under pressure to do more with less, health plan executives recognize enrollment, labor, and regulatory challenges aren't going away. An immediate response is to push forward and get through the next business cycle, without pausing to fully appreciate that there's been an evolution in how work gets done. Previous operating models won't work. Health plans must evolve their approach to reallocate operational efforts where it adds the most value or miss out on scaling to achieve growth opportunities.
The approach is two-pronged: introduce modern ways of working and leverage automation to integrate operations and create sustainable cost reductions. Change is closer than you think.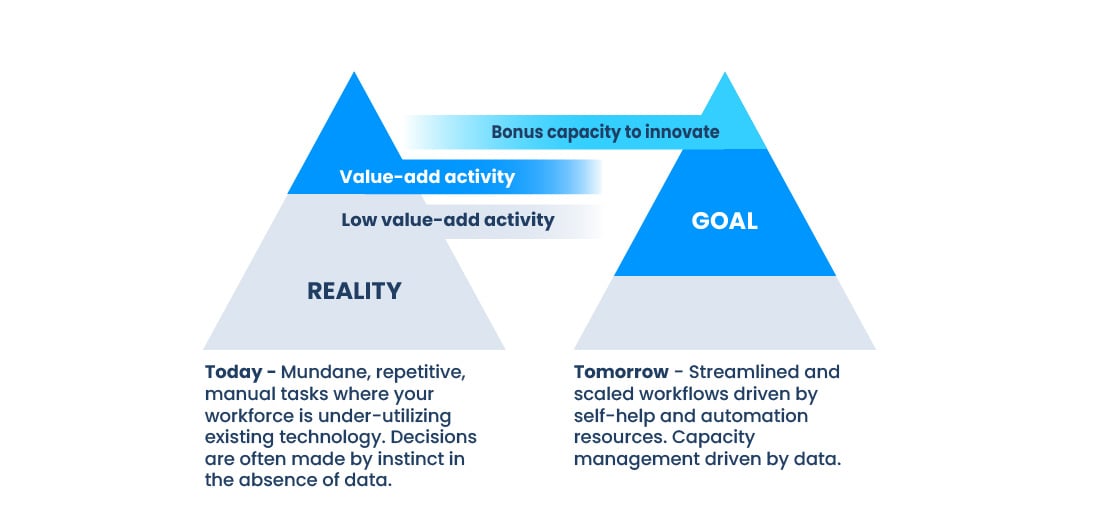 Modern Ways of Working
Legacy organizational complexity leads to unclear roles and responsibilities, poor decision-making, and lack of accountability. Whether the workforce is returning to the office, working remotely, or adopting a hybrid model, the old ways of working won't cut it.
New opportunities include anchoring workflows to annual market cycles, providing tools for efficient collaboration – content management, communication, work management, and social connectedness - and more clearly defining roles and responsibilities as the team adapts to new norms around modern ways of working. We usually see a 15-20% improvement in capacity per department when our clients embrace modern workflows, clarify roles, and create accountability structures. What modern ways of working to consider:
Invest in technology deployment & adoption – Having the technology isn't enough. You'll find efficiencies and cost-saving opportunities by better aligning your people's processes to the technology, not the other way around. Although a basic concept, we still find companies using tools with no users that offer no reduction of low-value activities.
Modernize your process – To be clear, "modernize" doesn't mean upgrading or replacing technology. It's about evolving your processes with your evolving organization. Consider assessing how your technology supports employees and redesign processes with new realities in mind.
Enhance insights to drive employee effectiveness – Plans have a lot of data, but better data management paired with baseline behavior targets helps your employees and the organization succeed. Move away from ad hoc reporting and into democratized data. Employees will see their contribution and performance, raising morale and efficacy of your workforce.
Automation
"Automation" is evolving. The rise of generative artificial intelligence (AI) has everyone chasing the best way to make this powerful tool work for them. And rightly so. However, AI is only one avenue.
Practical process automation, digital investments, and advanced analytics are proven tools to reduce inefficiency. Tackling large-scale transformation is daunting. We find that bite-size automation is a tide that raises all ships. It's easier for executives and functional leaders to identify pain points across the business cycle, prioritize them, and then address them individually. Replace the endless Excel spreadsheets and email-based workflows with easy-to-build automation solutions. This is powerful – and easy to accomplish in the short term.
Viewing your operations as the underlying structure of your annual business cycle is a great way to identify pain points and solutions and maximize the value of any investment. Keep in mind that focus areas like member acquisition and retention, onboarding, care management, and revenue management all map to key parts of the annual cycle and require cross-department collaboration.
The value of deploying automation in pockets is that it kickstarts efficiency across core operational processes, whether it's leveraging existing platform investments (like Microsoft suite) or using rapid prototyping to build pragmatic apps and data management tools in a matter of weeks. The use cases will proliferate over time across your organization.
Bottom line - now is the time to automate. Studies show that the potential for workflow process automation in healthcare is over 35%. What's more, there's proven ROI for doing so – tactics like deflecting member tickets with a self-service solution reduce costs by up to $12 per interaction.
Process Automation to Consider
Technical configurations of core technology 
Take a look at your CRM, ERP, and intranet. We've seen configuration redesign reduce between 2 to 5 FTEs. While technical configuration can help employees execute, this is evolving your architecture. 

Organization-wide project management
By centralizing and organizing your PMO with advanced platforms, you can automate tickets and intakes, oversee the entire portfolio in one place, manage resources, and reduce the cost of M&A activities. 

 Compliance and auditing
Employees rely on Excel for critical health plan data management, which is unscalable and prone to human error. Automate testing and reporting to maintain compliance and monitor key metrics, like those affecting MA Star ratings or regulatory filings. 

Plan management is complex. Your employees are working across multiple annual cycles while also trying to keep up with documentation and regulatory state filings. They need support and new ways to manage those complexities.
Realizing value today
If your organization wants to leapfrog into becoming an automated, intelligent enterprise, it's going to take a large-scale transformation. Some payers go the route of integrating AI into their core operations.
This is a smart long-term approach, but don't forget about the quick wins in modern working and automation that are available today. They provide measurable value in reducing costs and increasing efficiency.
Reach out to Point B if you'd like to discuss where these exist in your organization.