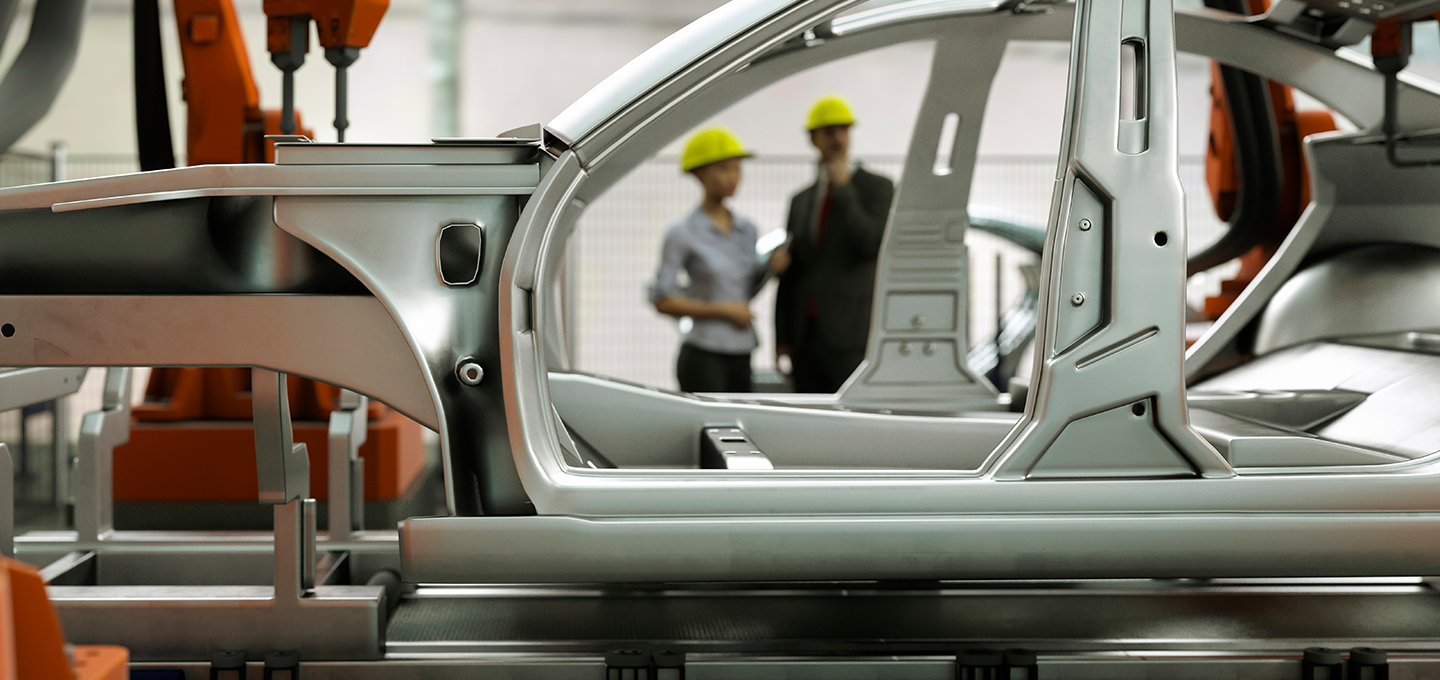 The Challenge
Financial transparency can be a real struggle for many organizations. When a new CIO assumed the reins of one of the world's leading automotive manufacturers and discovered the team could not answer basic questions around budget, spend and variances, the lack of transparency was beyond troubling. It told her that from the top down and inside out, the financial welfare of the Fortune 500 $278 billion organization was at risk. But to this CIO, who brought extensive financial service experience to the role, this insight was also an important tip-off. It revealed not just the severity of the situation but the need to get immediate, transformative help from a trusted advisor and resource.
Going Deeper With Discovery, Data and Details
Looking closely at this automotive manufacturer was not unlike peeling back the layers of an onion. It lacked not just transparency around its IT financial management (ITFM) activities but also a clear vision for sustainability, the strategies to achieve it, and that vital accountability that drives execution and gets results.
Teams had traditionally operated in silos, with different leads making their own IT decisions, spending money in response to critical needs, business customer demands, or even what the outsourced CIO (OCIO) just "thought" was best for business. In reality, no one really knew or understood the value behind what ITFM was doing, nor the spend associated with its activities.
All this, added to the mechanics of the company shifting from a centralized to decentralized financial function, made for a very unique set of change dynamics and upset the culture to which the organization had become accustomed to working without alignment, accountability and strategy. Collectively, these challenges also stalled and prevented innovation, putting the competitive advantage of this industry leader at risk.
Surprises in Staffing, Skills and Spend Control Spur Swift Strategic Response
Having experienced success working with Point B in a previous leadership role, the CIO brought us in to help with the transformation of its high-performing ITFM and build strategy that would initiate changes, setting it on a path toward greater financial stability and security.
Our panel of cross-functional experts—which included specialists skilled in OCIO organizational development, IT strategy, PLS/Agile, data and analytics, the automotive industry and culture—began by sharing best practices and success stories, building buy-in, excitement and alignment around "what's possible" from the start.
We also conducted a current state analysis, interviewing not just ITFM but eventually all OCIOs to surface and prioritize key themes, gaps and quick-win opportunities. We looked hard at data, staff roles and responsibilities, team member capabilities and deficits, and the relationship between people's roles and their associated capabilities and deficits.
From this discovery, a number of key findings were uncovered. For starters, the client needed to bring in more of the right talent within ITFM while increasing and providing better skills-training for existing team members. Current employees simply weren't set up for success. In fact, many didn't even have a basic understanding of ITFM.
In analyzing our client's spending and financial data, we found it was $20 million over budget. While symptomatic of mismanaged or misguided spending, the severity of this overspending surprised all, building immediate consensus around a plan to address it.
Organizationally, all of ITFM could benefit from targeted design, planning and execution strategies that would create greater individual and team alignment and drive critical accountability around the organization's vision, goals and strategies. We found that all of IT, not just ITFM, could capitalize on these strategies, better lifting up and aligning the entire organization as a whole.
Landing On and Leveraging the Right Solution
Post-discovery, Point B took all the information gathered from the OCIO leads and key financial-related team members to craft multiple deliverables tied to a vision: a target organizational design, target state operating model, and phased capability maturity roadmap.
From there, we developed several customized blueprint options for supporting a high-performing ITFM organization, scenario-testing those options and responding with changes to produce the most relevant, applicable blueprint possible. The blueprint included a detailed organizational chart, role profiles with required skill sets, a governance model, functional matrix, RACI matrix (responsibility matrix), and RAPIDs (decision-making models).
Along with all these tools and guidelines, we provided a fully vetted, detailed implementation plan to support the client's new organization and operating model. The time from start to finish, or from discovery to plan implementation? Only 16 weeks.
A Review of Results and Response
With newfound transparency around not just financials but the functionality, capability and potential of the organization's ITFM and its team members, this automotive manufacturer is galvanized around making changes for the better. With a clear vision, backed by a plan, implementation tools, plus greater efforts around skilling up team members and leveraging existing and future resources, this client isn't just tapping the power of Point B's services for ITFM. They are capitalizing on it for all of IT. They fully grasp the value of applying the recommended strategies to effect broader, more powerful and sustainable change throughout this critical aspect of the organization.
From a financial standpoint, the manufacturer expects up to a 15% reduction in specific areas of IT spend, with an average 15% decrease in variance. That's thanks to more clarity and accountability around budget and spend, better spending strategies, and improvements around the variance process. Cost-cutting strategies include lower technical debt plus a spend decrease on aging legacy applications and contract costs. Future spending is now strategic in nature and focused on its ever-growing digital priorities.
Culturally, there's been a major talent transformation that's key in rolling out and supporting this organization's vision, plans and strategies. Through assessments and any necessary reskilling, employees are now better aligned to their capabilities. Meanwhile, the organization is in the process of hiring to fill current and projected gaps in need. A new, clearly defined governance structure and roadmap to mature capabilities, strong leadership, the right hires, effective communication, and clear accountability will inspire and empower this organization to hit goals, achieve performance metrics across the portfolio and achieve results. Through our work, the client has a solid foundation and is building a high-performing OCIO that, going forward, will not only retain but draw in the best and brightest in both the IT and ITFM industries.