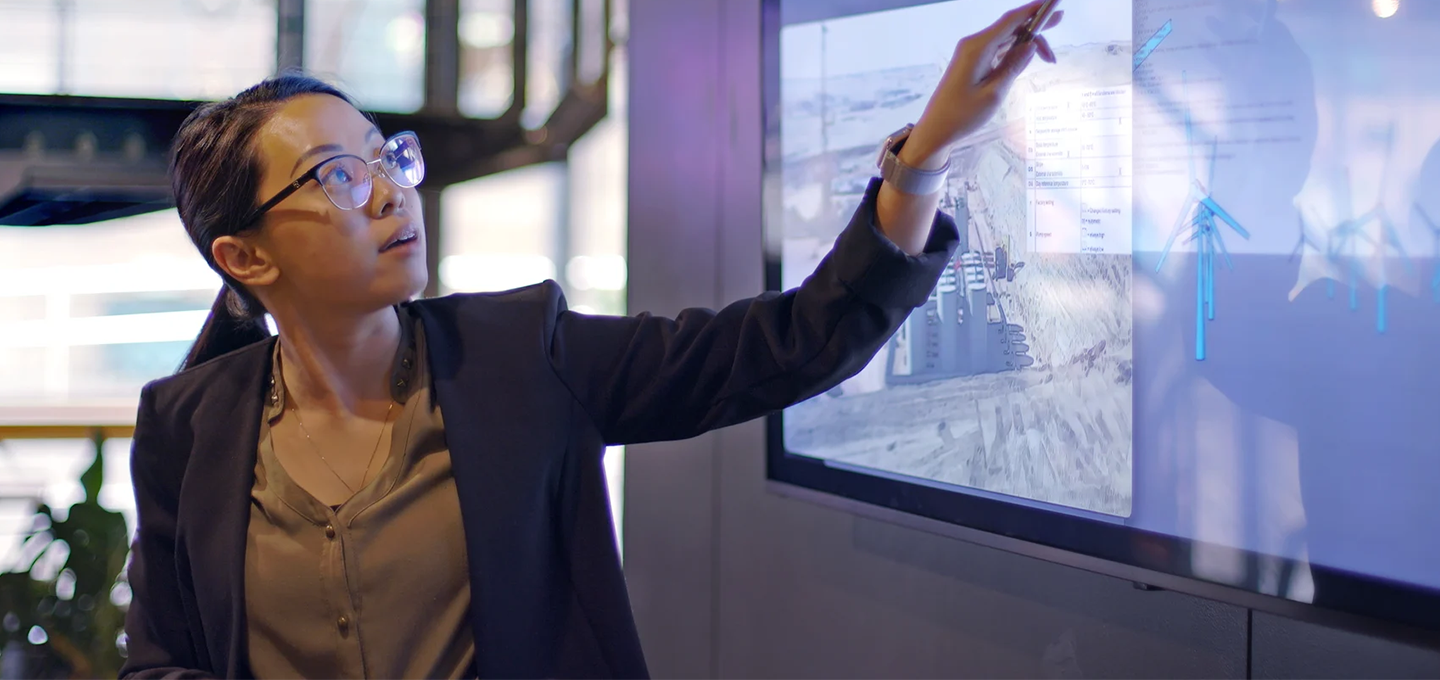 There's more data available to you than ever before. Are you leveraging its full potential?
We've entered a brave new world where data and insights are mission-critical growth accelerants. And in a time when companies must be better prepared than ever to respond to economic volatility — whether caused by a global pandemic, geopolitical pressures, monetary policy, or disruptive technologies — using data to its fullest is more critical than ever.
This means being ready to make quick decisions at any time based on accurate and reliable information at your fingertips. Companies nimble enough to act quickly based on timely, accurate information will gain an increasingly competitive advantage, while the rest find themselves increasingly brittle and risk prone.
In addition, innovative technologies like ChatGPT and AI are changing how we access and process information. And the need to process data from various IoT devices in real-time to support customer demands will likely continue to grow.
Amidst all the chaos and change, how can you build new levels of agility and resilience in your organization? By prioritizing risk and growth measures and building an insights-driven strategy that can accelerate progress toward your goals.
Common challenges to becoming an insights-driven organization
For many organizations, the challenge begins with converting data into insights that allow leaders to adjust rapidly to change. Despite having access to data, many leaders need more visibility into what it means and how it relates across their company. In addition, data is often fragmented and duplicated, with no consistent data governance practice.
When organizations get used to living without high-quality data-driven insights, they tend to underestimate the value of what they're missing and kick the can down the road. They may be willing to invest in technology solutions to generate greater insights but overlook fundamental data accuracy issues that must be addressed first.
Common challenges to becoming an insights-driven organization
Companies need to emphasize data as a critical business asset: To streamline and consolidate cross-functional data, standardized KPIs, and seamless integration that enables self-service and improves business drivers.
Most often, business drivers revolve around increasing employee engagement and productivity, and reducing risk and costs.
Getting to a single source of truth
Enabling trustworthy insights requires a collaborative culture and a single, accurate source of truth supported by clean and enriched data. It's essential to address data accuracy and consistency before you can layer on tech solutions. The good news is that technology can help automate data cleansing, which used to be a heavily manual process. From there, we can help you reach your single source of truth by taking a business-led, data-driven approach that:
Prioritizes the objectives you want to achieve.
Translates objectives into specific data domains and entities.
Builds the necessary data architecture capabilities to support case-driven data assets.
Makes this data available to internal and external organizations based on standardized authentication and role-based access rights.
Five fundamentals of timely data insights
We recommend five fundamental building blocks that every organization needs to curate insights in a time-to-market fashion:
Streamline your existing data ecosystem. Streamlining includes rationalizing your existing data assets and prioritizing and executing value-added functions.
Centralize your data and business intelligence. Bring the required information into one centralized platform supporting enterprise-wide use cases.
Embed AI. Prioritize use cases that can benefit from advanced analytics capabilities to support speed to market.
Improve your enterprise data governance and operations. It's not enough to have a streamlined data ecosystem. You need robust data management, governance, and operations (e.g., DevOps, MLOps) practices that continuously adapt to evolving business demands and market landscape.
Optimize a standardized set of metrics and KPIs to support the use of various data assets across your ecosystem.
Your fast path to growing business value: The MVP data use cases roadmap
Organizations can quickly realize value by creating fast-path scenarios for their chosen value streams. Prioritizing high-value data products can help you identify the minimum viable product (MVP), and tailor a rapid delivery plan.
A successful MVP meets a few key criteria:
It provides a specific business value.
It's self-governed.
It can be managed independently from other data products—such as customer, finance, or marketing data.
By streamlining and prioritizing specific data products you can accelerate your path to delivery and value.
Case in point: We recently partnered with a fast-growing global aerospace and defense technology company to address its siloed data ecosystem, burdened by a patchwork of manual processes and legacy knowledge. After assessing key data assets across all functional areas, we identified gaps and led ideation sessions to define strategic future-state architectures.
The solution was an enterprise data program with a best-fit org structure, best practices and a scalable use-case driven BI and Analytics platform. Additionally, we created an MVP roadmap for streamlining and consolidating data across a specific business segment. As a result, the company is on target to realize $5 million in cost savings within the first year of enabling the prioritized use cases on top of their new centralized BI and Analytics platform. Just as important, leadership is now fully aligned on opportunities to improve the data ecosystem and the quality of actionable business insights going forward.
Human-centered design accelerates insight, innovation and action
The more critical technology becomes, the more important it is to focus on your people through human-centric design.
Taking a human-centered approach leverages design sprints to validate ideas with real end users at a record pace. The secrets to rapid insight, innovation and action include:
Radical collaboration.
Working in a small cohort, we lead ideation sessions to help prioritize and ideate the capabilities you need, which become requirements for the solution.
Fostering a reusable component mindset to reduce risk.
No need to reinvent the wheel. Take advantage of tried-and-true components that are relevant, re-useful and quick to repurpose.
Iteration and experimentation.
Focus on getting the MVP out there, followed by further iterating and experimenting to perfect it.
Relentless focus on business and user needs.

It's not about "the shiny object we're building." We focus on what the end user needs and how this technical solution is going to be clearly aligned to business imperatives.
There's no end to the pace and pressures of economic change. Are you ready with the data insights needed to make rapid adjustments that minimize risk and optimize emerging opportunities? At a time when being resilient in the face of economic volatility is more important than ever, so is rapid, actionable insight into meaningful data.
Point B's Data & Analytics team helps companies gain actionable insights that benefit their market position, reduce risk, and improve the bottom line. We lead organizations beyond "boiling the ocean" of data to gain valuable new actionable insights much more quickly.
Our business-led, data-driven approach begins with demystifying your objectives and enabling the right technical solutions to support your end-to-end business operations.