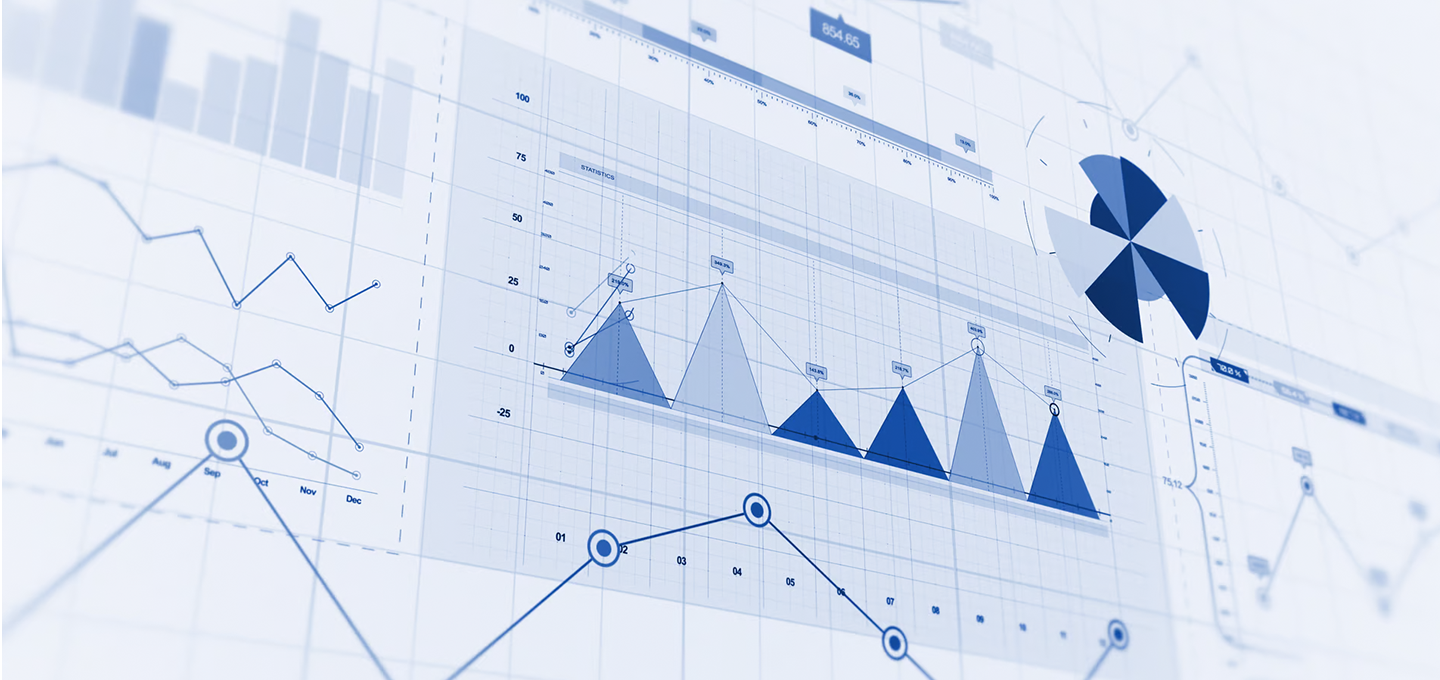 Business leaders recognize the power of data. But all too often, their organizations get caught in the paradox that more is better and collect data for data's sake when, in fact, the opposite is true – a high volume of data becomes an impediment when it's not tied to specific goals and evaluated mindfully. As a result of the more-is-better mindset, leaders find themselves with a torrent of data but a drought of actionable insight. Data has no value if it's not explicitly connected to business goals.
Simply put, organizations don't need a data strategy; they need a business strategy that treats and incorporates data like any other revenue-generating product.
Companies that have flourished because of intelligent data collection share two critical traits: 
A business perspective
They first look at data from a business perspective rather than leading with an IT perspective. 
A holistic approach
They take a holistic approach to data strategy, delivering analytic products efficiently via their data supply chain. 
Enabling a Data Supply Chain
Data that is used to leverage business insight is precious; it can spur efficiency, drive profit, and positively impact organizational behavior.
But to do so, organizations should consider data a supply chain. Just as a well-tuned, monitored, and optimized supply chain can deliver high-value products to a customer, a well-honed data supply chain can deliver benefits and valuable analytic products. Connecting data to strategic goals enables a faster path to the right insights.
Part of the challenge is that many IT departments need help articulating how data can support the organization in business terms. According to the Gartner® Top Trends in Data and Analytics, 2023, "most D&A leaders struggle to articulate the value they are creating for the organization in business terms. A belief case (as opposed to a business case) is no longer enough. Only 35% of respondents were effectively meeting an objective of showing demonstrable and verifiable value to data and analytics stakeholders." 1
Further, in Forrester's Want to Improve Employees' Insights-Driven Decision-Making? Data Literacy Programs Alone Won't Help, data and analytics decision-makers report that they made 48% of business decisions based on quantitative information and analysis in 2022, inching backward from 50% in 2021 and 49% in 2020.
Data Supply Chain Best Practices for Business Leaders
To make data work for your organization - and not the other way around - keep these key guidelines in mind.
Data with a purpose creates value
Collecting and storing unnecessary data can create clutter, increase costs, and make finding and using valuable data harder. A key part of data supply chain management is identifying what data products advance the business strategy.
Purposefully engage IT and business stakeholders
The disconnect between IT and business teams can lead to misalignment in goals and misunderstandings about what is needed from the data. This can result in solutions that do not meet the actual needs of the business users and don't deliver true business value via actionable insights. Lack of business adoption is a critical warning sign of misalignment.
The data supply chain is about more that just technology
While technology is significant in managing the data supply chain, it is not the only factor. Process, people, and governance are equally important. Effective data management requires a combination of the right technology, well-defined and efficient processes, skilled people, and robust data governance.
Prioritize quality management
Companies often underestimate the importance of ongoing data quality management. This effort requires active participation by the business since they are the ultimate experts in the content. They may focus on cleaning up their data once but then neglect to put processes in place to maintain data quality over time. This leads to the gradual degradation of data quality, undermining the value of data initiatives.
Cultivate an insights-driven culture
Many companies overlook the importance of building a data-driven culture, where data consumers understand the value of their analytic products and consistently act on the insights delivered. Without this culture, companies may find that their data initiatives lack buy-in and fail to deliver expected benefits. A compelling data product is an opportunity to build an insights-driven culture.
Data is a product
Structuring your analytic offerings as products provides the right framework to deliver insights that are ready for tangible use and action. Analytic products should integrate seamlessly into existing processes and be fine-tuned to deliver the right insights at the right times through constant iteration.
The data supply chain is an evolving capability
The data supply chain isn't "set it and forget it." It requires ongoing management and maintenance. As business needs, technologies, and regulatory environments change, the data supply chain must also be adjusted and updated.
Think in terms of scalability and agility
Companies often implement solutions that meet current needs, but fail to consider future growth and scalability. Their data supply chains were built for the scale and scope at the time of their creation. As data volumes and analytics needs grow, they find that their initial solutions lack the capabilities to meet their changing demands.
SOURCES
(1) Gartner, Top Trends in Data and Analytics, 2023, By Gareth Herschel,… ET El. Published 28 March 2023. GARTNER is a registered trademark and service mark of Gartner, Inc. and/or its affiliates in the U.S. and internationally and is used herein with permission. All rights reserved.